Domestic violence is a heinous act that unfortunately has become the selling point of Pakistani dramas. Although domestic violence is common in our society, when shown in dramas, it encourages this abuse. Instead of improving content and progressing in terms of quality, Pakistani dramas are progressing in a display of domestic violence. Women especially wives are portrayed as weak and victimized individuals who lack self-respect and therefore deserve to be treated poorly.
For instance, in the drama Angana, Zain (Ali Abbas) slaps his wife Eshal (Rubab Hashmi) just to please his mother. Later when Eshal's sister protested, Eshal's stance was "Kiya Hua agar Ek thappad mar diya" (So what if he slapped me once). These types of dialogues in Pakistani dramas glorify domestic violence and encourage it in real life. The signals they send are its pretty normal for a husband to slap his wife. Slapping is a barbaric act and no one deserves to be slapped over petty issues.
Kaisa Hai Naseeban
The Muneeb Butt and Ramsha Khan starrer in 2019 tops our list of dramas depicting domestic violence and marital rape. Ramsha Khan's father marries her off to his sister's son Muneeb Butt who is well-settled in Malaysia. On reaching Malaysia, Ramsha finds out the ugly truth about her husband and mother-in-law's financial background. Ramsha is forced to work to support the family while her husband stays at home. Not only this, she is regularly beaten by her husband and her mother-in-law is also cruel to her. Although Ramsha Khan stood up against the abuses in the end and escaped, the heavy dose of slaps and verbal abuse was too much to bear. Viewers found this overdose of domestic violence quite disturbing.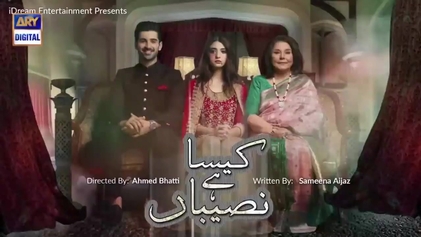 Rehaai
This 2013 drama highlighted the plight of women in our society. The humiliation and insults they have to bear if unable to conceive, child marriage, and bearing daughters instead of a son. The male lead with his aggressive behavior made the lives of three women: his mother, wife, and a much younger wife unbearable. It was a heart-wrenching drama full of domestic abuse but it did show how women can stand up against violence. Despite the drama's positive end, the ground reality is that women caught in an abusive marriage are not always lucky and stay trapped till they die.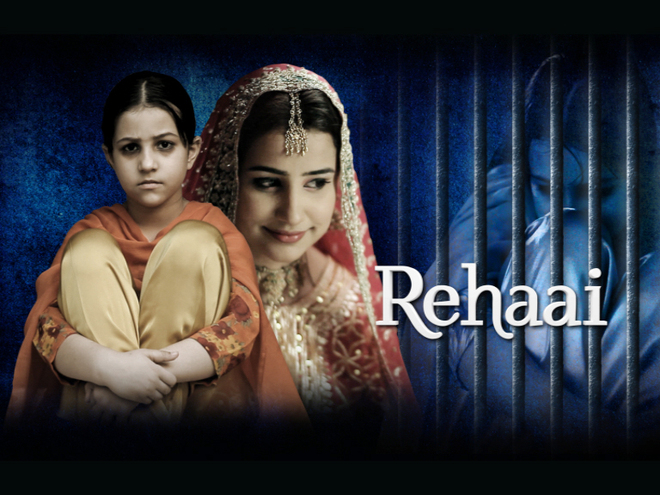 Bebasi
Starring Ali Rehman, Alizehy Shah, Waseem Abbas and Shagufta Ijaz, this drama showed both verbal and physical form of abuse. Alizehy Shah and Ali Rehman get married in rather unusual circumstances and Ali's sister does not accept this marriage. This time abuse was from the sister in law who taunts Alizeyh, humiliates her and does not give her food to eat. Alizeyh although an educated girl bears all this in silence. This clearly glorifies domestic violence as it shows no matter how educated a woman is; she must put up with abuse. Bebasi also had a traumatic scene in which Waseem Abbas tries to beat his daughter but his wife intervenes. In the next scene we see a battered and bruised Shagufta Ijaz. Writers should use some sensitivity as such scenes encourage viewers to behave the same way when finding themselves in similar situation.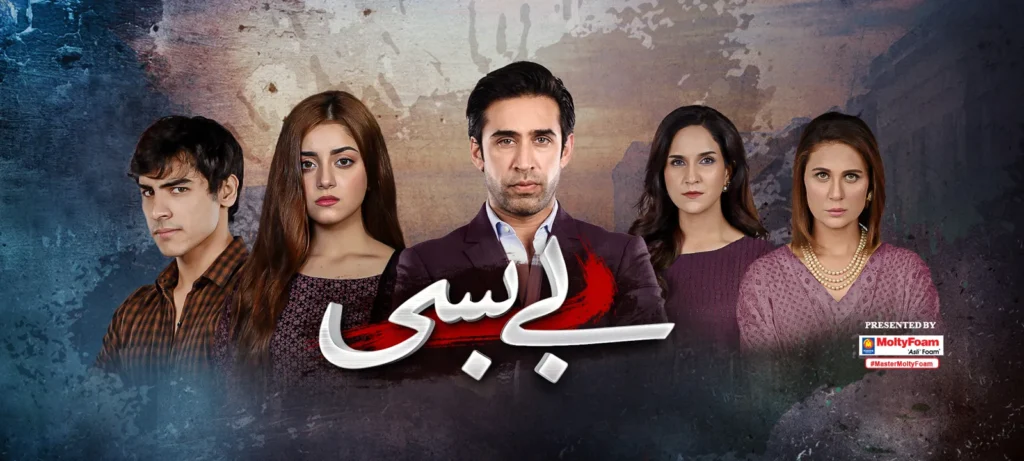 Shayyad
Geo Entertainment's Shayyad with Nauman Ijaz as the abusive husband Salar was aired in 2017. Umme Hani (Sadia Khan) got married to Salar and like other girls wanted to live a happy life with her husband. Instead, she gets the shock of her life when she discovers what a monster her husband is a few days after her marriage. Salar is a sadist who seeks pleasure in physically assaulting and beating his wife every day. Hani bears all torture in silence out of shame and fear of society. In fact, at one point her family thinks of reporting to the police but then back off as it would lead to public humiliation.
The physical abuse affects her mental health on reaching the breaking point and decides to take a stand against it. Hani flees but Salar finds her this time he comes across a new Hani the one who does not fear him and demands her freedom. The drama sent a powerful message that you will only be abused if you allow others to do so. Sadly, people ignore the message relayed through Pakistani dramas and only focus on domestic violence.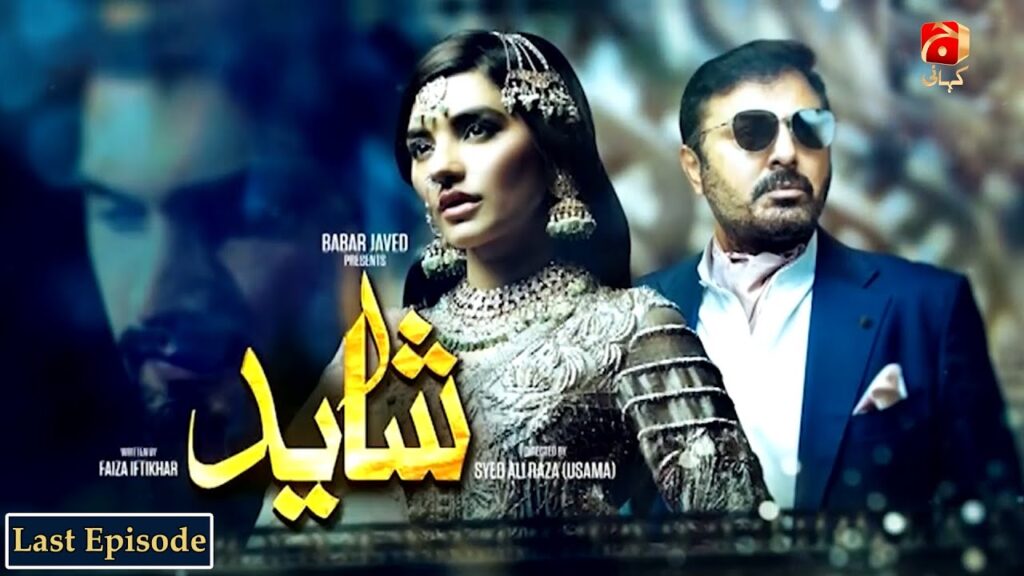 Qisa Meher Bano Ka
Qisa Meher Bano Ka is another Pakistani drama glorifying domestic violence. Starring Ahsan Khan and Mawra Hocane, it has left all dramas behind with repeated scenes of marital rape of a pregnant woman. Glorification of domestic violence came when Meherbano justifies her husband's actions by saying "Haq hai uska" (it is his right). Viewers found the sexual violation of a pregnant woman most horrifying and there was a big outrage. In one scene, Ahsan Khan also tries to burn his wife alive! Although Ahsan Khan was sent behind the bars in the end overall it was a very disturbing drama.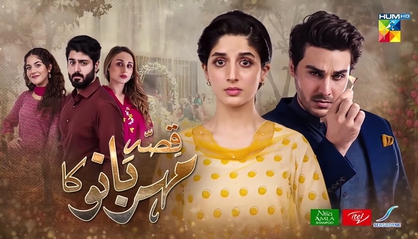 Hum Kahan Kay Sachay Thay
Mental torture was the highlight of Hum Kahan Kay Sachay Thay. With a star cast like Mahira Khan, Usman Mukhtar and Kubra Khan, people had high expectations with this drama. But all expectations fell flat as this drama was heavily laced with toxicity and mental torture.
Mashal (Kubra Khan) was a sly creature and was always jealous of her accomplished cousin Mehreen (Mahira Khan). Mashal and Aswad (Usman Mukhtar) are to be married but as fate would have it, Mashal dies and Mehreen is blamed for her death. Aswad then marries Mehreen solely to avenge the death of Mashal. Through verbal abuses and constant criticism, he almost makes her a nutcase.
In the end, Aswad gets to know the truth and apologizes to Mehreen who recovers from her breakdown. She forgives him and they live happily ever after. Watching this drama was pure torture especially when people expect to be entertained and not traumatized. Mahira Khan was criticized for selecting this role especially as she is very vocal against any form of abuse.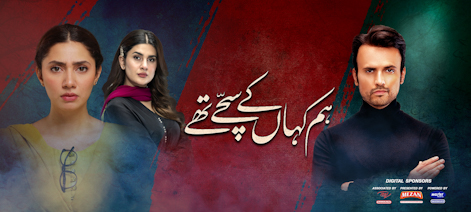 Dil-e-Veeran
If there is ever an award for most slaps in a drama, Dil-e-Veeran will surely bag it. Everyone was slapping the other one; mother was slapping the daughter, father was slapping son, the brother was slapping the brother, and so on. In between slaps, there was slandering, deceit, and misunderstandings. Talal's (Shehroze Subzwari) parents arrange for their son to marry a rich girl Nawal Saeed (Minhal) for her money. Minhal was interested in Haider but due to some misunderstanding, they broke up. When Talal comes to know about this he is outraged and from a caring husband turns into a monster. Unable to bear his insults, Mihal tries to commit suicide but survives. In the end, Minhal forgives him and her in-laws for all their cruelty. The lesson of the story, suffer in silence, your perpetrators will come back to their senses and apologize (sarcasm).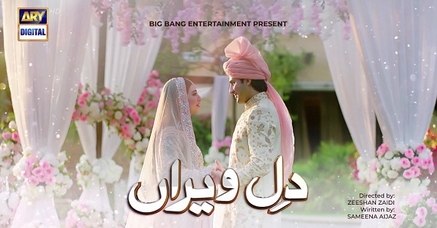 Conclusion
Producers and writers claim that they show what audience wants to see. From the dramas being churned out it seems audience just wants to see women being slapped and abused and suffering in silence. However, this is not the case; in a recently concluded drama Dobara a middle aged widow Hadiqa Kiyani marries Bilal Abbas a much younger man. Her grown-up children do not approve of this marriage.
In one scene her son finds out that his wife wrongly accused Bilal of sexually harassing her. He breaks down and cries asking his wife how she could stoop so low and humiliate him. There were no slaps just remorse; viewers simply loved this scene and appreciated how sensitively the whole situation was handled. Pakistani dramas should stop promoting and glorifying domestic violence, especially between husbands and wives. They are not only disturbing to watch but also give a wrong message about our society and culture.