Pakistan Squash Federation (PSF)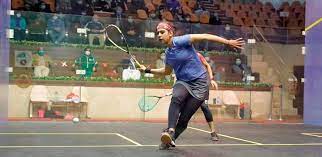 The development and governing of Squash is done by the Pakistan Squash Federation. It is associated with the WSF World Squash Federation and ASF Asian Squash Federation.
| | |
| --- | --- |
| Founded | 1950 |
| President | Rao Qamar Suleman (Air Chief) |
| General Secretary | Abdul Wahab Marwar (Wing Cdr) |
| Most famous players | Hashim Khan, Jahangir Khan, Jansher Khan |
The Khan Family in Squash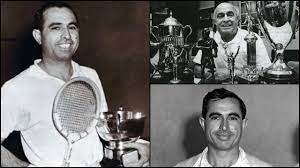 Pakistan has proudly made great success in Squash within and outside the country since 1950. Hashim Khan was the first player who put Pakistan's name on the top list of world squash players. He had great grip on his game with his wisdom and speed. He ruled the world of Squash for almost three decades.
The talent he had is still travelling in his family generation after generation. The great names in squash like Azam Khan was his brother, Roshan Khan his cousin and Sharif Khan his son, Mohib ul Allah, Qamar Zaman and Jahangir Khan and Jansher Khan his nephews have conquered the Squash world for decades.
Achievements:
| | | | |
| --- | --- | --- | --- |
| Championship | Player | Year | Position |
| World Open (Individual) | Jahangir Khan | 1981 | Gold Medal |
| World Open (Individual) | Jahangir Khan | 1982 | Gold Medal |
| World Open (Individual) | Jahangir Khan | 1983 | Gold Medal |
| World Open (Individual) | Jahangir Khan | 1984 | Gold Medal |
| World Open (Individual) | Jahangir Khan | 1985 | Gold Medal |
| World Open (Individual) | Jahangir Khan | 1988 | Gold Medal |
| World Open (Individual) | Jansher Khan | 1987 | Gold Medal |
| World Open (Individual) | Jansher Khan | 1989 | Gold Medal |
| World Open (Individual) | Jansher Khan | 1990 | Gold Medal |
| World Open (Individual) | Jansher Khan | 1992 | Gold Medal |
| World Open (Individual) | Jansher Khan | 1993 | Gold Medal |
| World Open (Individual) | Jansher Khan | 1994 | Gold Medal |
| World Open (Individual) | Jansher Khan | 1995 | Gold Medal |
| World Open (Individual) | Jansher Khan | 1996 | Gold Medal |
| 10th South Asian Federation Games(Srilanka) | Mansoor Zaman | 2006 | Gold Medal |
| 10th South Asian Federation Games(Srilanka) | Amir Atlas | 2006 | Silver Medal |
| 11th South Asian Federation Games(Bangladesh) | Amir Atlas | 2011 | Gold Medal |
| World Junior Squash Championship | Farhan Mehboob | 2011 | Silver Medal |