The ICC Men's T20 World Cup is scheduled to take place in Australia from 16th October to 13th November 2022.This tournament takes place after every two years starting from 2007. However because of Covid-19, the T20 World Cup 2020 could not take place and was rescheduled to 2022. T20 is one of the recent variations in cricket and was introduced to create interest. This limited over match has indeed made cricket extremely thrilling. As teams are required to make challenging scores and defend them, this format of cricket can be described as aggressive. The batting side tries to pile up as many runs as possible in the limited twenty overs while the bowling side uses its speed and skills to take quick wickets. It is no wonder that in every tournament, new T20 World Cup records are set. Let's have a look at some of the T20 World Cup records.
TEAM RECORDS
Sixteen teams participate in the T20 World Cup tournament; ten top teams and six relatively weak teams. Mostly team records are made when a strong team plays with a weak team. For instance, Sri Lanka a relatively strong team holds the T20 World Cup record of scoring the most runs. Sri Lanka scored a massive 260 runs against Kenya a weak team. However, no team has been able to break this T20 World Cup record of highest total yet. But this is not entirely true, England a strong team managed to beat its tough opponent South Africa by scoring 240 runs.
The T20 World Cup record of lowest team total goes to Netherlands. The whole team collapsed at a mere total of 39 runs against Sri Lanka in 2014. The second lowest total of 44 runs was also made by Netherlands and coincidentally against Sri Lanka in 2021. England also bowled the whole West Indies team out at a humble score of 55 runs in 2021. This is quite a surprise as West Indies also holds the T20 World Cup record of being T20 World champion twice. Sri Lanka has won the most matches, winning 27 out of 43 (63.95%).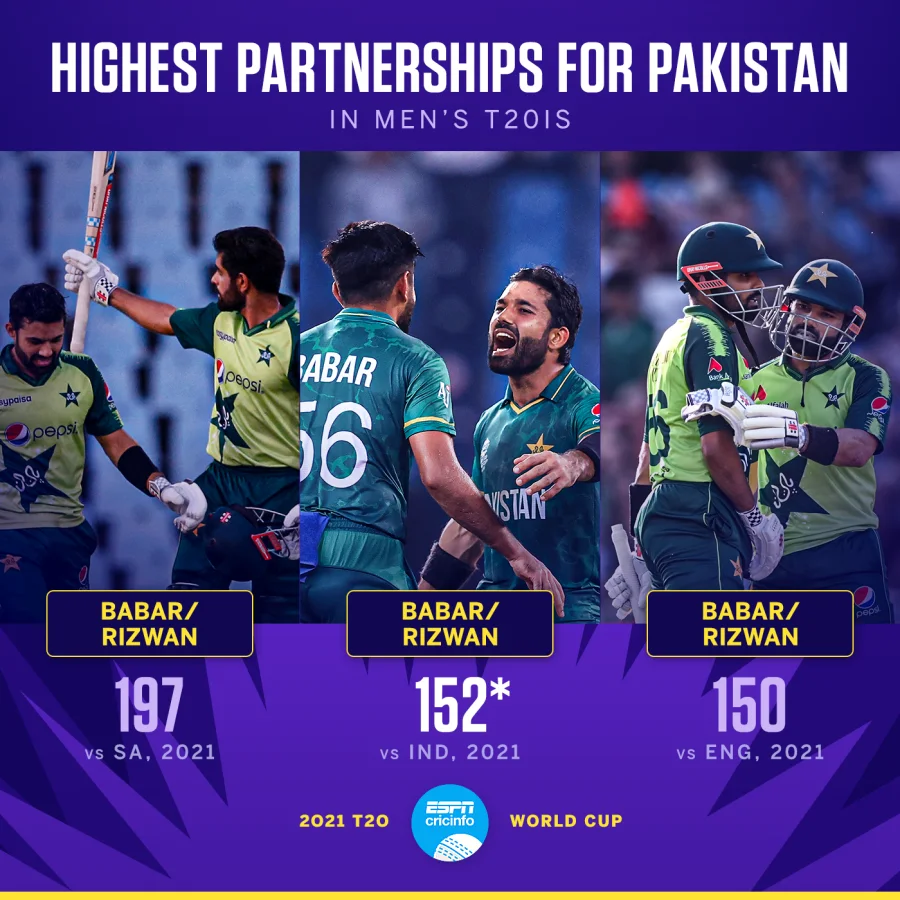 BATTING RECORDS
Most runs throughout the history of the tournament have been scored by the Sri Lankan legend, Mahela Jayawardene. He scored a total of 1,016 runs in 31 innings with an average of 39.07 to set the most runs record in T20 World Cup tournaments. Second is Chris Gayle, who scored 965 runs in 31innings with an average of 34.46. The third spot is again claimed by a Sri Lankan as Tillakaratne Dilshan scored 897 runs in 34 innings, an average of 30.93.
When it comes to highest individual scores, Brendon McCullum is a T20 World Cup record holder with a score of 123 runs on 58 balls against Bangladesh. Next in line is the hitter Chris Gayle, who scored 117 on 57 balls against South Africa. Alex Hales is in third with 116 (not out) on 64 balls against Sri Lanka.
Consistency is what matters when it comes to performing in cricket. Hence, we consider batting averages as well in records set in T20 World Cup. The best batting average is that of Virat Kohli (76.81). Michael Hussey (54.62) and Kevin Pietersen (44.61) are in second and third positions,
respectively. Chris Gayle and Virat Kohli are also T20 World cup record holders. Gayle is the only person to have scored two centuries in T20 history, whereas Kohli has the most number of fifties (10).
There are other individual batting records in T20 World Cup tournaments such as highest number of sixes by Chris Gayle. He has hit sixty-one lofty sixes against his opponents. Jayawardene is also a T20 World Cup record holder with the most 111 fours runs by a batsman. Gayle also enjoys the honor of scoring the fastest century; it took him 48 balls to reach 100 runs. Yuvraj Singh of India holds the T20 World Cup record of fastest fifty.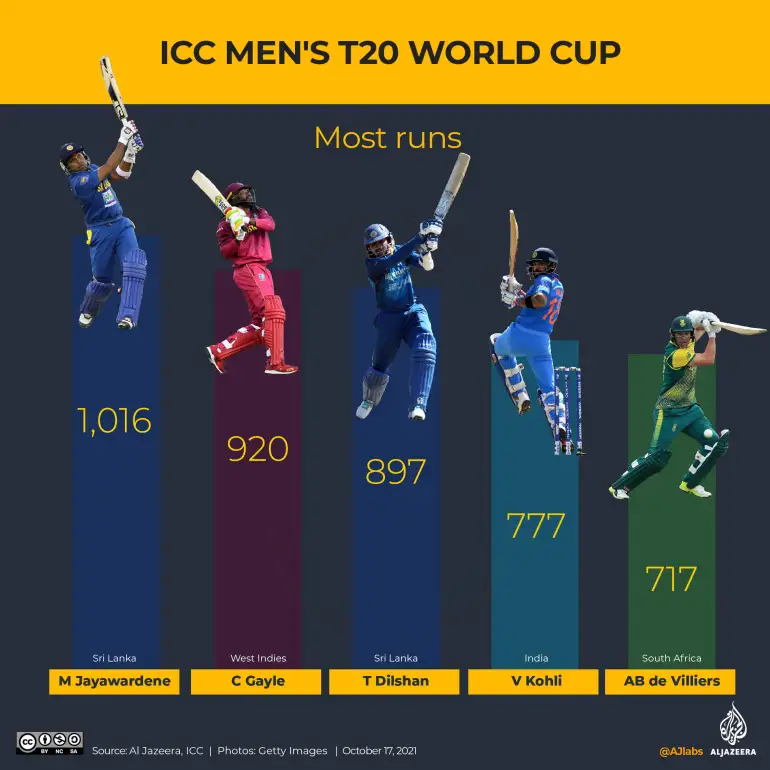 BOWLING RECORDS
When it comes to bowling, there are some stunning records set in T20 World Cup. The player with the most wickets is Shakib Al Hasan with 41 wickets. Then comes Shahid Afridi with 39 wickets and Lasith Malinga with 38 wickets stands third. When it comes to best bowling figures, Ajantha Mendis tops the list with his amazing 6/8 against Zimbabwe. Rangana Herath (5/3) and Umar Gul (5/6) come on second and third respectively, both doing it against New Zealand.
Bowling average is something that should definitely be taken into account. Samuel Badree the West Indian bowler has the best average (13.58). Ajantha Mendis of Sri Lanka (15.02) and India's Ashwin (15.26) are second and third on the list, respectively. One of the best measures for a good bowler is the economy rate. Sunil Narine (West Indies) is at the top with an economy rate of 5.17. His teammate Badree is on second (5.52) whereas the New Zealand legend, Daniel Vettori, is on third (5.83).
Throughout history, there are only four players who have hat-tricks to their names: Brett Lee, Curtis Campher, Hasaranga, and Rabada. Brett Lee holds the T20 World Cup record of being the first bowler to make a hat-trick.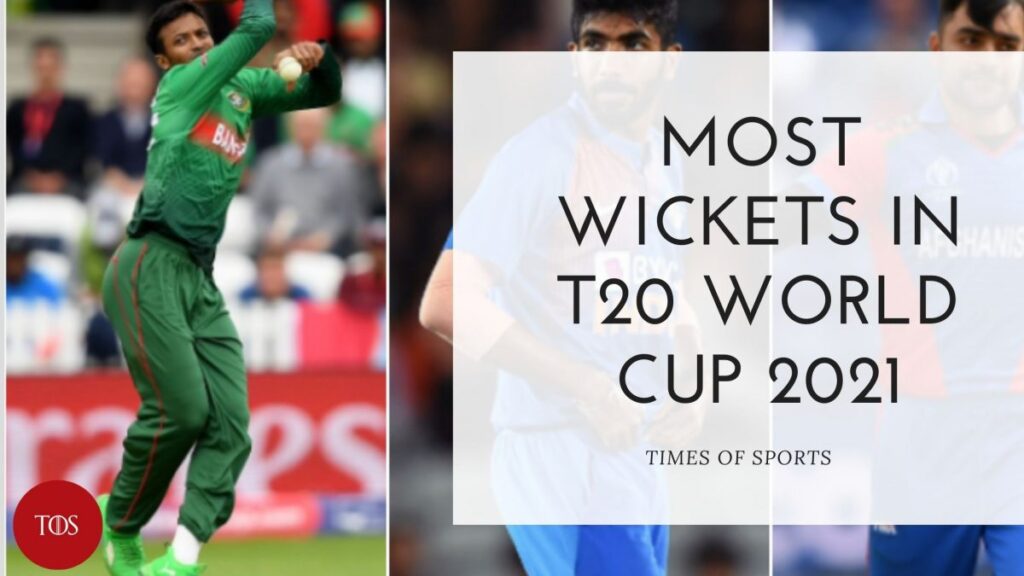 FIELDING RECORDS
AB De Villiers (9) holds the T20 World Cup records for the most dismissals by a wicket-keeper in a single tournament. MS Dhoni (32) enjoys the distinction of most dismissals by a wicket-keeper overall. The list of most dismissals (overall) is carried on by our very own Kamran Akmal with 30 dismissals.
When it comes to other fielders, most catches have been taken by AB De Villiers (23) and Martin Guptill (19). Whereas it was Mike Hussey who took the most catches in a single tournament with 8 catches setting a T20 World Cup record.
Even though many records may never be broken, the emerging cricketing talents will undoubtedly try to set new T20 World Cup records. With the 8th edition starting in October, cricket lovers all over the world are looking forward to an exciting tournament ahead.