Tennis is a game in which we regard a player's talent without taking into account their height. Who notices height when they play real good tennis! Tallest and shortest tennis players hold records in tennis for their height.
Here are the shortest and tallest players male and female players of tennis:
Shortest male/female tennis players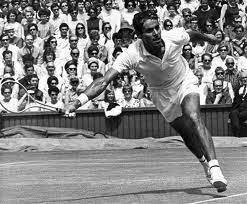 Philippine's Felicisimo Ampon is the shortest player who played in the history of tennis. He was 4 ft. 11 inches tall. He appeared in 1952, 1953 French Open, 1949, 1950, and 1953 Wimbledon and 1948, 1949, 1950, and 1952 US Open. He was considered to be the best Filipino tennis player of his time. The shortest woman to play Wimbledon was C.G. Hoahing who was just 4 ft. 9 inches tall. She was a British player who played in the 1930s.
Tallest male/female tennis players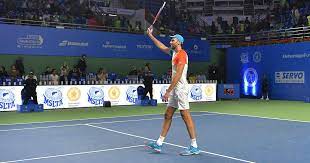 The tallest man who played in tennis history is Ivo Karlović, a 6 ft 10 inches tall man. The Croatian player started his professional career in 2000. The currently ranked 41 players have achieved the highest ranking of 14 so far in singles. In doubles, he reached the 14, as well.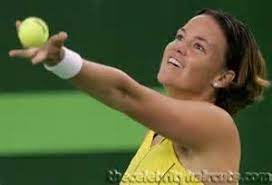 The tallest women in tennis history were USA's Lindsay Ann Davenport and Russia's Elena Bovina. Both players are 6 ft. 2.5 inches tall. Davenport started her career in 1993 and has a highest ranking of no. 1 in singles so far and she had no. 1 ranking in doubles too.
She has won three Grand Slams and one Olympics gold medal. Bovina started her career in 1998 and had a top ranking of 14 in singles and the same in doubles. However, there is a new tallest female player Eva Hrdinova with a height of 6'3.
In the current era, Isner of America is considered to be one of the tallest with 6'9 height.
Tags: 1952 US Open, 1953 French Open, 1953 Wimbledon, C.G. Hoahing, Elena Bovina, Filipino tennis player, Grand Slam: Wimbledon, Ivo Karlovic, Lindsay Ann Davenport, Olympics, Tallest and Shortest Tennis Players, tennis