Nice Open Tournament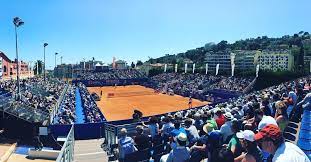 This tournament was known by the name Phillips Open until 1995 when its name was changed to a nice open tournament. Each year the tournament is held in Nice, France and all the professional tennis players of the world take part in it and perform their best.
The prize for the winner is €450,000 in this tournament tennis is played on clay courts. Before France, the tournament was played in Austria and then in 2009, it was France that was made the host for this tournament.
The game is held usually in May of the year a week before the tennis tournament French Open starts. The champion of the Nice open tournament is Richard Gasquet who belongs to France. This tournament was not held between the years 1996 -2009.
The list of previous Men Champions is as follows:
Juan Aguilera
Martín Jaite (Twice)
Gabriel Markus
Marc-Kevin Goellner
Alberto Berasategui
Marc Rosset
Richard Gasquet
Nicolás Almagro
Internazionali BNL d'Italia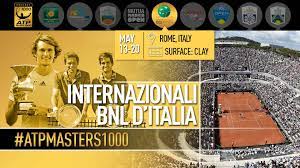 This tennis tournament is held in Rome Italy and is considered the most prestigious event after the French Open. The game is played on a red clay court. It was first held in Milan and now each year it is held in Rome Italy. The prize for the ATP tour winner is €2,227,500 and for the WTA tour winner is US$2,000,000.
For the first time, this tournament was held in 1930 in Milan and it stayed there until 1934 and a long break was taken from 1936 to 1949 during which this tournament or event was not held. The highest number of wins is led by Rafael Nadal and from the women's side, most of the tournaments were won by Chris Evert. Internazionali BNL D' Italia is its sponsored name whereas the actual name is Italian open.
The list of previous men champions is as follows:
Thomas Muster (Four Times)
Emilio Sánchez
Jim Courier (Twice)
Pete Sampras
Àlex Corretja
Marcelo Ríos
Gustavo Kuerten
Magnus Norman
Juan Carlos Ferrero
Andre Agassi
Félix Mantilla
Carlos Moyà
Rafael Nadal (Five Times)
Novak Djokovic (Twice)
The list of previous women Champions is as follows:
Monica Seles (Twice)
Gabriela Sabatini (Twice)
Conchita Martínez(Four Times)
Mary Pierce
Martina Hingis
Venus Williams
Jelena Dokić
Serena Williams
Kim Clijsters
Amélie Mauresmo (Twice)
Martina Hingis
Jelena Janković
Serbia Jelena Janković
Dinara Safina
María José Martínez Sánchez
Maria Sharapova