Tennis Tournaments: Sony Ericsson Open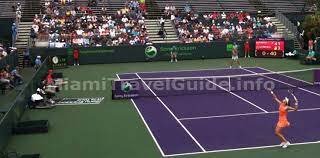 Sony Ericsson Open, also known as Miami Masters, is annually held in Miami and is sponsored by Sony Ericsson. The tournament holds men's as well as women's matches in outdoor hard court. The tournament is held every March.
Previously, the tournament was called Lipton International Players Championship due to its sponsors. It remained a part of Grand Prix Championship from 1985 to 1990. When the sponsors changed, the tournament was also renamed to Sony Ericsson to represent its new sponsor.
In 2002, the tournament was sponsored by NASDAQ and named accordingly. However, in 2007, it was again sponsored by Sony Ericsson, which resulted in change of its name back to Sony Ericsson Open. The tournament has $20 million in sponsor money and is considered one of the largest tournaments in tennis.
The tournament has prize money of $3,645,000 and has ATP World Tour draws of 96S, 32D, and 48Q. The 2010 event is being sponsored by Head, Penn, Fila, Miami.com, Price Waterhouse Coopers, Bacardi, LAN, Mercedes Benz, Heineken, and SAP apart from Sony Ericsson who is the major sponsor.
Tennis Tournaments: Paribas Open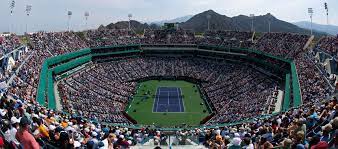 BNP Paribas Open is sponsored by BNP Paribas (French Bank) and is held each year in Indian Wells, the reason it's also known as Indian Wells Masters. This Masters 1000 event for men's is a Mandatory event for women's tournament. The tournament has been a part of Grand Prix Championship from 1974 to 1990. The tournament has 136 players grid, including 96 players for singles matches.
The Paribas Open is thought of as a leading Grand Slam in the world. The matches are played on outdoor hard court and has world's second biggest stadium. The tournament has prize money of $4,500,000 and has draws of 96S, 32D and 48Q. The men's tournament had a different name previously when it was called American Airlines Tennis Games. It was also called Congoleum Classic in 1980s. Another name for the tournament was Pilot Pen Classic.
The tournament also holds a separate women's tournament, which was called Indian Wells as well as Virginia Slims during different times. The tournament was even called Matrix Essentials Even Cup during early 1990s. However, in 2000s, the tournament was renamed to Pacific Life Open.
Tennis Tournaments: Delray Beach Open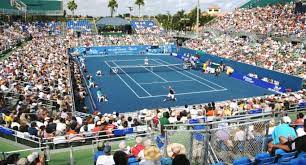 Delray Beach Open is also known as International Tennis Championship (ITC). The tournament was included in ATP World Series in 1993 and it remained that way until 1997. Later on, the tournament was transferred to ATP International Series. A couple of years later, the tournamnet was included in ATP World Tour.
Although the tournament is held in Delray Beach, Florida, it was not the same always. From 1993 to 1998, the tournament was held in Coral Springs. The tournament was originally played on Red Clay but it was shifted to outdoor hard court in 2000. The draw measurements are 32S, 12Q and 16D. The tournament has a prize money of $500,000. With 82000 seats, Delray Beach provides perfect entertainment to tennis lovers during the tournament. Sponsors like PNC Bank, The Palm Beach Post and Porsche proudly host the tournament each year.
Tennis Tournaments: Abierto Mexicano Telcel Open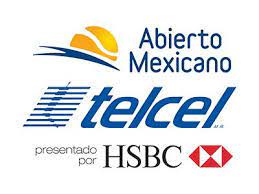 Abierto Mexicano Telcel is held in Acapulco, Mexico and is a part of ATP tour as well as WTA tour. The tournament achieved ATP status in 1993 while it got the WTA status in 2001. The tournament has was originally played in Mexico City but then shifted to Acapulco. The tournament uses outdoor clay surface. The tournament has a prize money of $1,226,500 in prize money and hosts ATP with draw 32S, 16Q and 16D while WTA has draws at 32M, 32Q and 16D.