Pakistan is renowned for its impressive fast bowlers in the cricketing world. It won't be a stretch to say that Pakistan is known as a factory of fast bowlers. While one Pakistani fast bowler is at the pinnacle of his career, another is in the development phase. This is due to the country's seemingly endless supply of fast bowlers. These outstanding Pakistani fast bowlers have helped their nation win several games on several occasions. With their lethal bowling, the Wasim-Waqar duo dominated cricket during the 1990s.
The two were replaced by Shoaib Akhtar, once the world's quickest bowler. Shoaib Akhtar departed, after which Mohammed Amir showed up. Today our pace attack is quite strong again with impressive Pakistani bowlers like Shaheen Shah Afridi and Haris Rauf and others. Young Pakistani fast bowlers Naseem Shah, Mohammad Hasnain, Mohammad Wasim, and Shahnawaz Dahani are also making their mark with their awesome bowling.
also read
Shaheen Shah Afridi
One of the fast bowlers to watch out for in the next generation is the impressive Pakistani bowler Shaheen Shah Afridi. With each delivery, the left-arm bowler uses his height and speed to threaten the batsmen. Shaheen's engagement with international athletes in the Pakistan Super League offered him a crucial experience. This allowed him to develop into a deadly opening bowler for the national team. He sees himself as an all-around player who aspires to excel at batting, bowling, and fielding. Shaheen Afridi frequently thrills his supporters by getting a wicket in his first over. He is also the athlete that received the coveted ICC Player of the Year 2021 award at the youngest age. His consistent performances earned him the captaincy of the Lahore Qalandars for PSL 2022.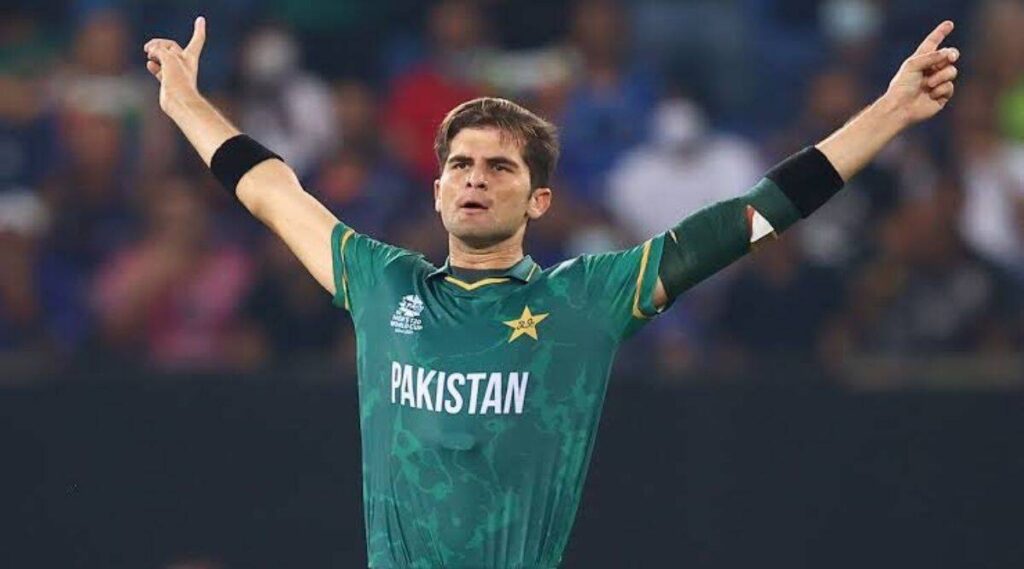 Naseem Shah
The impressive Pakistani bowler Naseem Shah is a recent star in the game of cricket. In 2019, he joined the national team at the age of 16. Naseem has developed into a great right-arm fast bowler after three years. He made his Test cricket debut in November 2019 against Australia. This made him the ninth-youngest player to do so. He possesses all the traits of a strong fast bowler, including pace, seam/swing, action, and a winning mentality. Naseem performed admirably throughout the Asia Cup, earning three golden ducks for Nabi, Rahul, and Mendis. However, he will be most known for the two consecutive sixes he struck to end the game against Afghanistan. In addition, Naseem is the youngest Pakistani fast bowler with 50 T20 wickets.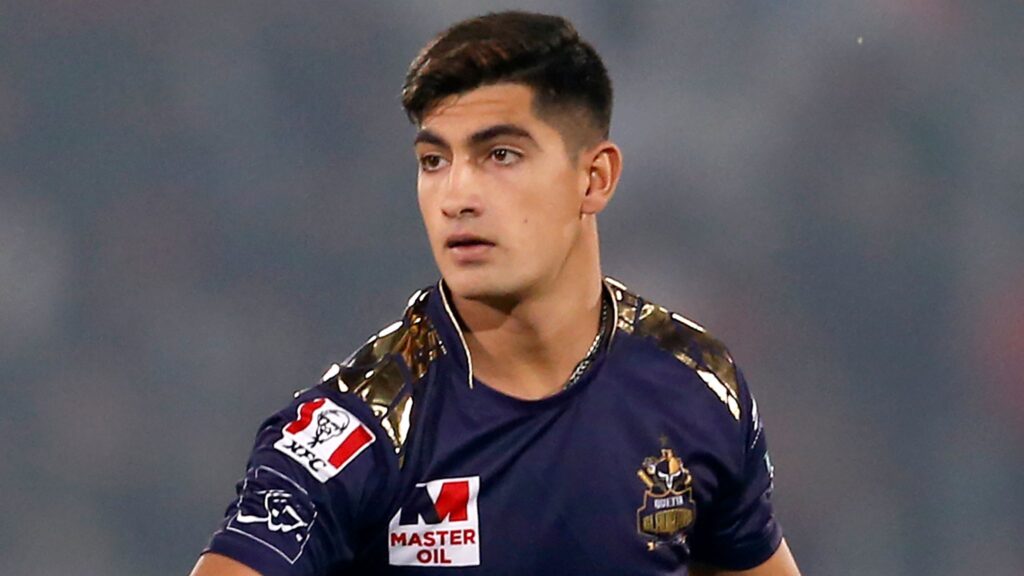 Haris Rauf
Haris Rauf is a right-handed impressive Pakistani bowler who has excelled in cricket's limited format. He was first selected by Lahore Qalandars for their 2019 PSL Campaign. Consistent PSL performances earned him his international in January 2020.  In the recently concluded Asia Cup 2022, Haris was excellent with the ball, especially against Sri Lanka. Haris also achieved the 50-wicket milestone in T20 during this event. Haris will undoubtedly be a successful Pakistani fast bowler, thanks to his talent and the mentorship of Waqar Younis. He is proving to be a useful partner for Shaheen Afridi.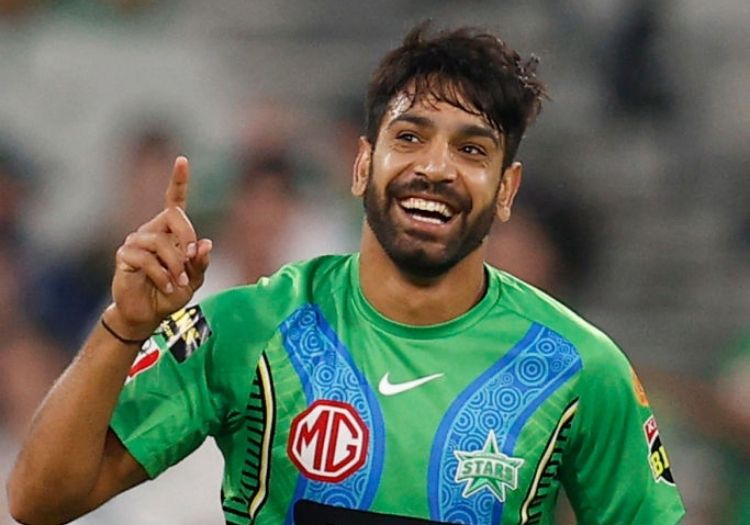 Shahnawaz Dahani
Dahani made his professional T20 debut in the 2021 PSL for Multan Sultans. After his debut, he was competing for his national team in T20I matches against Bangladesh and the West Indies. Furthermore, he was the highest wicket-taker in PSL 2021. In his T20I against the West Indies, Dahani was recorded at 92.8 mph. Due to Shaheen Afridi's injury, this fast Pakistani bowler was allowed to play in Asia Cup 2022. You can expect Dahani to have more chances to play in T20 tournaments in 2022.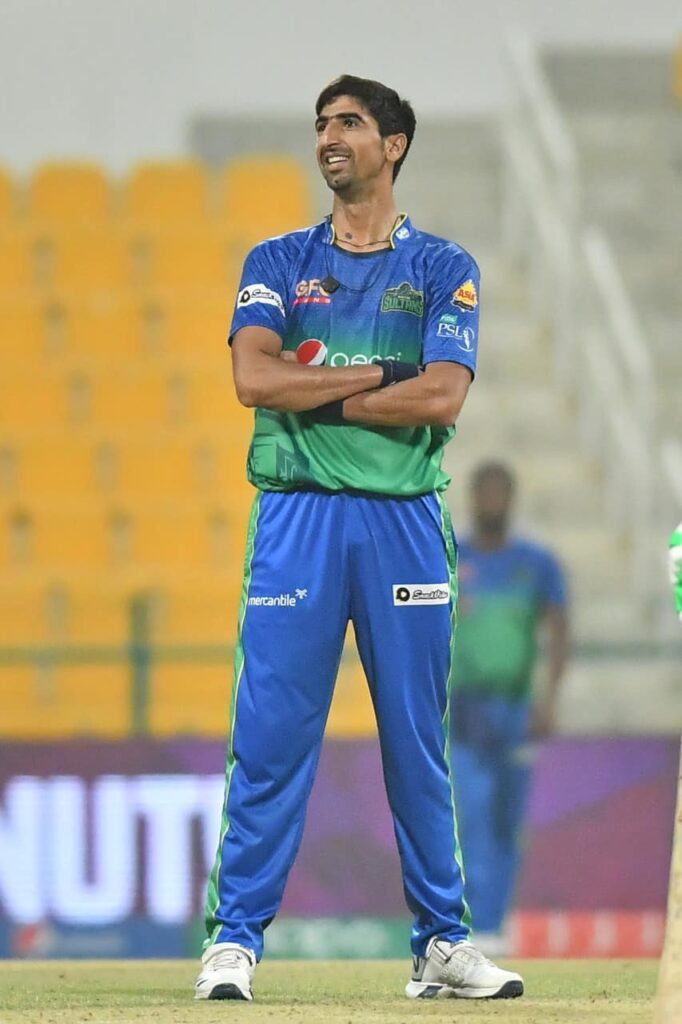 Mohammad Wasim
Wasim was a member of Pakistan's 2020 U19 World Cup squad, along with other impressive Pakistani bowlers. In July 2021, he made his international cricket debut for the Pakistan cricket team. Wasim was swiftly integrated into the national team; over half of his T20 outings have been for Pakistan. He has already left a lasting impression. Wasim wowed spectators with a burst of skillfully placed yorkers against West Indies in late 2021. He was the highest wicket-taker of the three-match series. In the 2022 Asia Cup, Wasim was ruled out due to side strain and Hasan Ali was named as his replacement.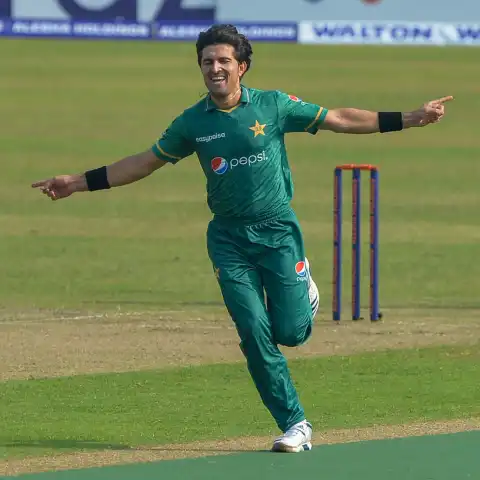 Mohammad Hasnain
One day older than Shaheen Afridi and another capable of hitting the 90mph mark. Hasnain has played for the Pakistan cricket team since 2019. Although he has little first-class experience, he has established himself in shorter forms. With 15 wickets at 19.13, Hasnain finished second in the 2020 PSL in terms of wickets taken. Hasnain initially was not part of Pakistan's Asia Cup squad. Hasnain was chosen as the Pakistani fast bowler to fill the gap left by Shaheen Afridi's knee injury.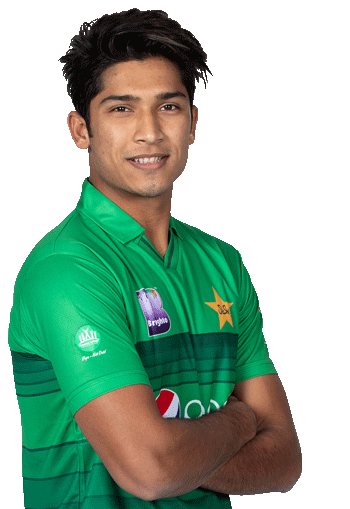 Conclusion
The Wasim-Waqar duo in the 90s along with Shoaib Akhtar were a nightmare for all batsmen of their era. Their lethal combination of these impressive Pakistani bowlers won many matches for Pakistan during the 90s decade. In fact, the most successful period for the Pakistani team was when these two Pakistani fast bowlers were playing. Even world-class batsmen had trouble facing the aggressive right-left combination of these expert marksmen. The current pace attack of in Pakistan is young, passionate, and enthusiastic. The immense talent of these impressive Pakistani bowlers if channelized in the right direction can make the national team invincible. Already the deadly combination of Pakistani fast bowlers Shaheen Afridi, Naseem Shah, and Haris Rauf is unsettling strong batting lineups. New additions like Mohammad Wasim and Shahnawaz Dahani have just added more to this deadly bowling attack that Pakistan is known for.
Currently, all eyes are on Shaheen Afridi who heads the Pakistani pace attack. Although all Pakistani fast bowlers performed well in the recently concluded Asia Cup, Shaheen's absence was felt especially in the final. Hopefully, the left-right combination of Shaheen Afridi and Naseem Shah/ Haris Rauf will be as lethal as that of Wasim and Waqar. Even if the current Pakistani fast bowlers may not be able to match the accomplishments of the renowned bowlers of the past. They can, however, undoubtedly mark the beginning of a new period that future generations will remember.