Top 5 Digital Marketing Platforms
Professional digital marketing is a science that not everybody can master. Our digital marketing services are largely based on the key understanding that every client's proposal is unique, and that is why we have built repute as one of the best digital marketing agencies in Pakistan.
From drawing the perfect strategy to providing you with insightful data to track your progress along the way, we have continually built a team of qualified industry professionals and a growing list of satisfied clients.
We will guide you on the journey to making your brand visible and link you with your target audience.
Each digital marketing agency has unique tools and techniques. We examine some of the digital marketing platforms available in Pakistan. The ranking we provide below is based on our industry experience, and we encourage you to share with us your favorite Digital Marketing Agency and tell us why!
Marketo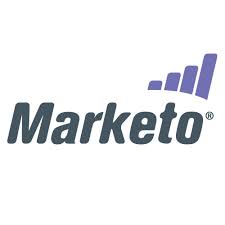 Thanks to its richness in the number of applications and solutions, Marketo has become one of the greatest market automation software. This software is made for flexible online marketing strategies and is very easy to use, modern and powerful.
Hubspot
Hubspot is a digital marketing software that provides many insightful tools to help you track, analyze and improve your online presence. Among other things, Hubspot will allow you to:
Create blogs, eBooks, informational graphics (infographics) and video content that is captivating and engaging.
Gather information about your audience to help you know more about your new customers, and to gain trust and loyalty.
Convert leads by setting up converting landing pages and CTA buttons.
ExactTarget
Now acquired by Salesforce, ExactTarget integrates numerous tools to manage digital marketing strategies. ExactTarget specifically aims to improve relationships between brands and their consumers. ExactTarget has been voted numerous times as "one of the favorite online marketing platforms" in online circles.
Vocus

Almost all of us have heard of Vocus.
Vocus is an online marketing platform that is really a simplified inbound marketing software. It has integrated solutions that allow businesses to develop and manage their online presence, attract new following and ultimately delivers marketing success.
Marin
Marin specializes in online advertising management and offers all-round solutions to win online revenue. This software is an all integrated online marketing platform specialized in online advertising management. It was initially built to improve your websites' ROI.