Although there are a number of passes in Balochistan, the five worth mentioning are:
1. Bolan Pass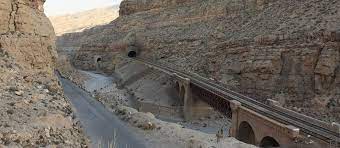 Bolan Pass is an important mountain Pass of Balochistan province of Pakistan. It is located in the Central Brahui Range of mountains near the Afghan Border. Bolan Pass is the main entrance to Quetta and joins Punjab and Upper Sindh through the town of Sibi by road and by train.
The track was laid by the British and goes through 21 tunnels. Bolan Pass has served as a gateway to millions of people through centuries thus its historic importance cannot be denied. It is the main pass through Toba Kakar Range.
2. Khojak Pass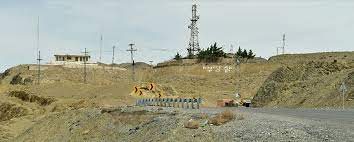 Khojak Pass is located in the Toba Kakar Range at a height of 1945 meter above sea level. It is at Chaman 153 km away from Quetta and goes straight to Afghanistan.
The Khojak Tunnel was built 115 years ago and is the longest tunnel in Pakistan. Khojak Pass is also famous for its picturesque scenery. It connects Qila Abdullah with Chaman.
3. Lak Pass
Lak Pass is 25 km from Quetta. The hills are steeper and so is the climb and in case of heavy traffic, it can almost an hour to drive through the pass. Lak Pass lies between Kalat and Quetta.
Here the road forks and one part lead towards Iran border while the other part directs you to Karachi through the towns of Kalat, Khuzdar and Bella. It also has interesting scenery.
4. Harnai Pass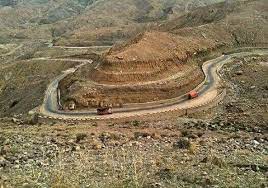 It links Ziarat valley to Harnai and the residents of Ziarat migrate to Harnai through this pass to escape the harsh winter. It is also accessible from Loralai.
5. Gonshero Pass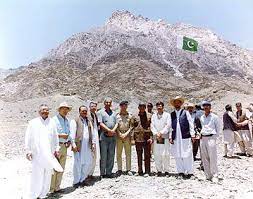 Gonshero Pass is right at the border of Afghanistan. It is located in the Chaghai Hill Range. It is 30.1 km long.