Month of August normally comes with anticipation of Independence Day in Pakistan and India. This anticipation can be for any reason; it can be out of patriotism or it can be because of one extra day off.
This month of August has started with a new anticipation, anticipation of some really good movies coming from Pakistani Cinema.
Six new Pakistani films are going to hit cinema screens across Pakistan in August. Here is the complete list of the films released in August 2015.
Dekh Magar Pyaar Se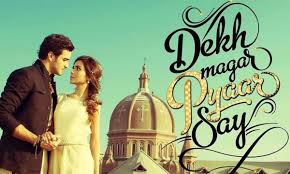 Release Date: August 2015
Director: Asad-ul-Haq
Cast: Humaima Malick, Sikander Rizvi
Dekh Magar Pyar Se is perhaps the only 'Romcom'. Humaima made a comeback to Pakistani cinema after her stint in Bollywood. Sikandar Rizvi made his debut with this film. Sikandar is grandson of legendary singer Madam Noor Jahan and film maker par excellence, Shaukat Hussain Rizvi sahab.
2. Moor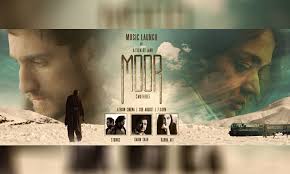 Date of release: 14th August, 2015
Director: Jami Mahmood
Cast: Hameed Sheikh, Samiya Mumtaz, Shaz Khan, Abdul Qadir, Shabbir Rana, Sultan Hussain, Nayyer Ejaz, Ayaz Samoo, Sonya Hussain and I.R. Omer
It took many years to make Moor, therefore, eagerness was high for this film. For people like me who have not travelled to the province of Balochistan, the film capacities to captivate with its picturesque shots of beautiful Balochistan; the story, from what I have heard is quite spellbinding.
Shah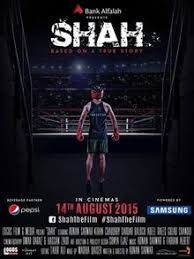 Date of release: 14th August, 2015
Director: Adnan Sarwar
Cast: Adnan Sarwar, Kiran Chaudhry, Sardar Baloch, Adeel Raees and Gulab Chandio.
Shah is based on the life of Pakistani boxer Hussain Shah who won the bronze medal at 1988 Summer Olympics to become the only boxer in Pakistan's history to win an Olympic medal in Boxing. Adnan Sarwar went through a year of boxing training in order to be perfect for the role of Hussain Shah. It is an interesting watch since many of us have seen Rocky and cherish it as a best film franchise of Boxing, now it is time to see Pakistani version of a boxing film.
Maalik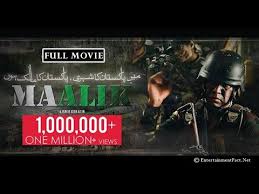 Date of release: 14th August, 2015
Director: Ashir Azeem
Cast: Aashir Azeem, Farhan Ali Agha, Sajid Hassan, Hassan Niazi, Sabreen Baloch, Rashid Farooqi, Marriam Ansari, Adnan Shah and Tatmain ul Qalb.
Maalik was the third release of 14th August, 2015 and it is screen comeback of Dhuwan Fame Aashir Azeem. The film revolved around men from Elite Special Forces of Pakistan. Maalik film reflected how their lives get tangled in the grasps of corruption.
Halla Gulla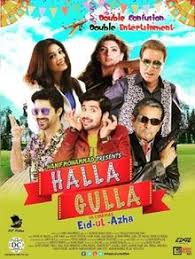 Date of release: 28th August, 2015
Director: Kamran Akbar Khan
Cast: Javed Sheikh, Ismail Tara, Ghazala Javed, Asim Mehmood, Sidra Batool, Ashraf Khan, Zara Gul, Jasmeen Adil, Maryam Ansari, Hina Rizvi, Hunain Maniar Bilal.
Halla Gulla is a romantic comedy film directed by Kamran Akbar Khan and produced by Hanif Mohammad under production banner S.E Films. The film is said to be a fun filled watch that has all the elements of a Masalah film. The item number 'Ishq Kamla' from the film is already out and making tides.
Swaarangi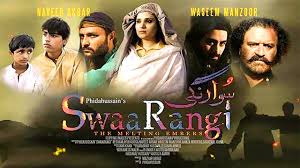 Date of release: 28th August, 2015
Director: Phida Hussain
Cast: Resham, Ayub Khosa, Naveed Akbar, Waseem Manzoor, Hamza Mushtaq, Shahzaib Johar.
Swaarangi is crime drama film directed by Phida Hussain and produced by Mazhar Abbas under the banner of Flipping Images Productions and Phida Hussain Productions. Swarangi is an entangled story about life, fate, survival and sacrifice.