In the last decade Pakistan has witnessed a mushroom growth of TV and Radio channels. Despite the growing number of opportunities in media, there are very few people in Pakistan who have successfully branded themselves as Radio broadcasters in Pakistan.
DJ Shahpara from Samaa FM is one such name, who has spent more than a decade in this field, and has made a name for herself. Team All about Pakistan visited Shahpara Salim at her residence. It was an interesting session that the team had with one of the most popular DJs in Pakistan.
We started off with the basic questions. In reply to the questions regarding her education and early career RJ Shahpara said that "I completed my matriculation in science, followed by an FA in arts.
I had contemplated the idea of pursuing home economics yet somehow chose arts again and thus went on to paint and eventually completed my Masters in Fine Arts". Joking, she said that "My family was against this and they thought if my drawing was not good enough, perhaps I would get over it and leave arts. They thought it was a waqti bukhar."
But her main focus in life had always been to be happy, she told us. "I have always done whatever made me happy. I even touched upon philosophy at one time."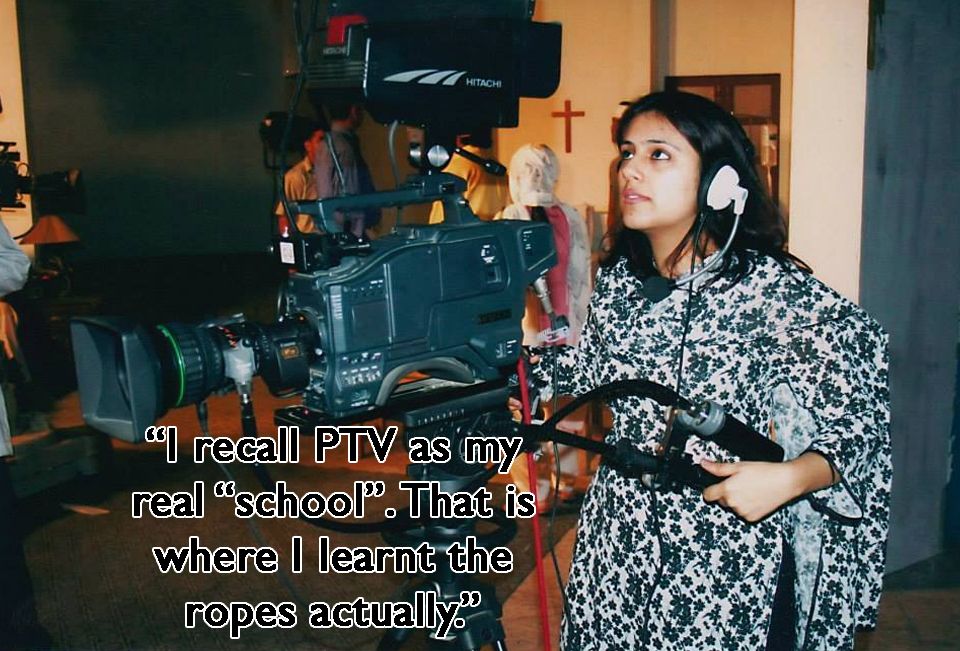 Despite having decided not to pursue any more studies after her BA, she went on to do her Masters, after which she got her first job at an NGO. This was followed by her work for radio, FM 100. "Radio had always attracted me and this work was not just a job, it was actually fun."
One of the most experienced RJs in Pakistan in recent times, DJ Shahpara believes she learnt the art truly during her tenure at PTV. In 2004, she began working for PTV, being one out of the only two people shortlisted.
However, three years later she resigned and during this time, she studied several courses of production and was appreciated for her work. The video of patriotic song "Tujhse Pakistan" which was sung by Maestro Hamid Ali Khan sahib and Raga boys was directed by Shahpara. This song won accolades for her.
Shahpara then got married and she told us that she was faced with the usual dilemma of whether to work or remain a housewife. For 3-4 months, she chose the latter but after that her husband advised her to rejoin radio, which she did. "Then NCA was looking for a teacher who knew production and fine arts both. It was a rare combination but I fit right in." Just like this, Shahpara joined NCA and is still currently teaching there. In 2012, Samaa FM was launched and Shahpara was approached. Her 1-4 PM show focused on a celebrity. This is where she made her mark.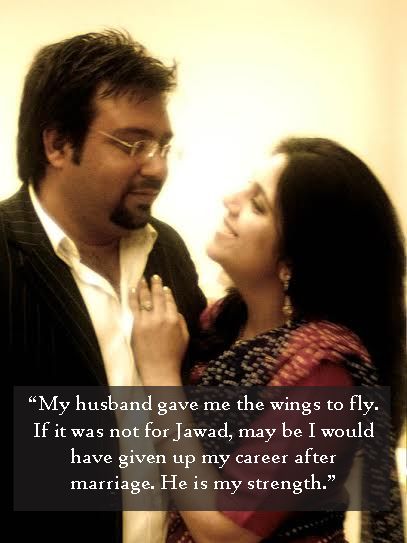 "Research is my thing. I take Radio broadcasting and the job of being a known RJ very seriously. Whenever I have to go on air, I know I have to have my facts correct. Everyone has a unique point to sell their ideas. I always wanted information to be mine." And till today she works for Samaa FM. Upon being asked as to how she was able to manage so much work, she replied, "If you're doing something that satisfies you, it's always manageable".
Shahpara says that her being a woman never came in the way of her work. Before marriage, her father supported her and afterwards it was her husband. In fact, she claims to have worked much more after her marriage rather than before. "I never let any of my work become a burden for me", she says. With reference to the problems that women usually face at work, she believes herself to have been quite lucky even though she was working in the media. "I had actually drawn a line which I didn't allow anyone to cross, and if that did happen, that person would get a direct shut up call." "I would say nothing has changed me in my life as much as motherhood. My child has changed me in an irreversible fashion. I now feel before everything I am a mother to my child".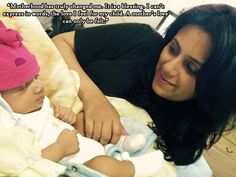 For the coming generations she advises them to 'prioritize'. "There are two paths that one can take when in the media. A short path, which is an easy short cut but ends your career as shortly, or the long way, which requires you to work much harder but yields a higher reward." Speaking of priorities, Shahpara told us that her family relations matter to her very much. "I have always put the feelings of my parents before mine. My daughter is very dear to me. I have always wanted a sister. My brothers are a treasure to me."
Then we talked about something that interests everyone- food, of course. Shahpara says she loves to eat but the kind of food depends on her mood. Cooking, on the other hand, is what she enjoys greatly. "I have always loved baking. Cooking I enjoy too, but baking is simply what I love to do". Other than that, she told us that she loves to travel.
When we asked her what was the point in her radio career where she realized that she was a 'star', she humbly replied that she does not believe in such realizations. Although she would not call herself a future planner as such, she does aim to work in the film industry, in the future. "I would love to direct a movie some day" she said. As a popular RJ from Pakistan or a DJ, people have approached me many times, telling me how they admire my work. I believe it is just the beginning. I am humbled by their response. It gives me more energy to look forward to better work in future. As a voice artist I have to do a lot more to deserve all this love and respect".
Her favorite musician is A. R Rehman and favorite on-screen personality is Aamir Khan. She admires singers such as Atif Aslam, Farhan Saeed, Fareeha Pervaiz and Madam Noor Jehan. Shahpara listens very regularly to Mauhit Chauhan. Kishore and Lata are the other two of her Indian favorites. She told us that she would love to come towards film production at some point because she sees a bright future for the Pakistani cinema.
After having some really tasty coffee (which was off course made by our dear DJ Shahpara) and some snacks, the team of All About Pakistan took our leave from the DJ. For a person belonging to media, we all believe DJ Shahpara is very simple and like-able. We wish her all the best in her future.