A comedy road trip based Pakistani film Karachi Se Lahore directed and produced by Wajahat Rauf released on July 31, 2015 all over Pakistan. Film is written by Yasir Hussain, and has Shehzad Sheikh and Ayesha Omar in lead roles.
The film star cast also includes Javed Sheikh, Mantaha Tareen Maqsood, Yasir Hussain, Ahmed Ali, Eshita Syed, Aashir Wajahat and Rasheed Naz.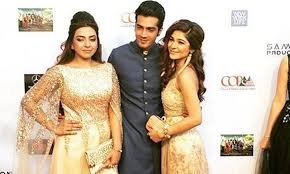 Karachi Se Lahore spins around Zaeem (Shehzad Sheikh) who is trying to deal with the twists and turns of life in both professional and personal front. Zaeem is just another boy next door type usual boyfriend who has a very annoying girlfriend. Aisha (Eshita Syed), Zaeem's acquisitive girlfriend, deceives him and heads towards Lahore to marry his cousin from Canada.
Zaeem plans to stand up for himself and to go to Lahore to stop the planned wedding. So this starts the road trip from Karachi se Lahore. Zaeem tags along his friends Sam (Ahmed Ali) & Moti AKA Mutazalzal (Yasir Hussain) friends and his neighbor Maryam (Ayesha Omar), and her younger brother Zeezo (Aashir Wajahat) and this bunch starts journey of Karachi se Lahore on an exquisite Jeep.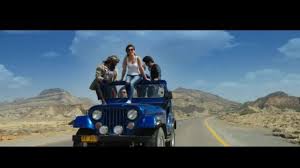 This road trip contains a trifling sense of humor of the writer bringing smiles to the faces. This adventure filled of music, fun, adventure and drama ends when Zaeem and his company reaches Lahore to stop wedding of Aisha. But by then Zaeem realizes that he has always been wrong and he never loved Aisha, he loves someone else.
Film is quite a fresh idea in Pakistani cinema where it is perhaps the second road trip film after Dukhtar (2014). Direction and punches in the dialogues were perfect, shots of road tips show the beautiful sights of Pakistan which evokes one to set out for a road trip.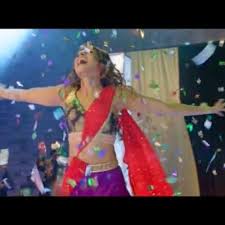 Music of the film is also a not bad thing, however the item song, again, was a disappointment. My reservation about item songs aside, I should say that such songs at least demand at least a few dancing skills which Ayesha Omer totally lacked and it ended up as nothing more than being a skin show.
Everyone, though, has put effort in acting but Shehzad Sheikh and Ayesha Omer are still acting strugglers as both of them were not to the point where they can be taken as good actors.
Ahmed Ali and Aashir Wajahat were impressive with their acting, but the real show stealer was Yasir Hussain who happened to be the writer of the film too.
Yasir pulled the film single handedly with his acting and dialogue delivery. In final verdict I must say that film is a fun watch and if it had been an Eid release it would have been a winner against Bin Roye and Wrong Number. The rating for this film is 7.5/10.