With unique and innovative restaurants emerging in cities all over the world, dietary trends shifting to include anything from fat-free to paleo, and the internet world expanding more than ever, it's no surprise that creating a food blog is the ideal thing for a foodie. Eating food and writing about it, on the other hand, are two very different things, and establishing a food blog necessitates requires a unique skill set and technique. If you've been wanting to get into food blogging but aren't sure where to begin, here are some food blogging techniques and content trends to help you get started:
also read
Initial Set-up: Develop your style
You'll need a domain or a blogging forum if you want to start a food blog. You can either create your website or utilize a blog hosted by Google or Word Press etc. Create a blog with a clever and attractive title, format the blog in a way that's easy to navigate and read, and update the blog frequently to increase your visibility among your social media followers. If you read blogs, you probably have a few favorites that you return to again and time again. That's because you enjoy the author's individual voice and approach. Don't attempt to be someone else; instead, be yourself. It will not appear authentic while the audiences like real content nowadays.
There are several excellent food writers, such as Julia Child, who can explain a recipe while also adding twists that make it her own. That was the sound of her voice. Blogs, on the other hand, are more conversational than books, and the restrictions are limited, so don't be afraid to be more personal or try something new. You'll never evolve or progress forward if you stay in your comfort zone. Rather than describing what's on the plate, choose a certain angle. Pizza is hot, thick, creamy, liquid, wonderful, warming, comforting, and delicious, as we all know. However, if yours isn't, you probably don't want to share it. Consider what it is about that soup that will appeal to you and make a story out of it.
Taking Great Pictures is Key
Let's face it: we've all been guilty of scrolling through a blog solely to look at the photographs, skipping the text that begs to be read. People are visual creatures, and the better your photographs are, the more successful your food blog will be. To take amazing shots of your food, you don't need a high-end camera; all you need is a little technique and you're ready to go. For example, turn off your front flash, go for a nice angle, and concentrate on beautiful groupings and colors.
To tell the story, use photos. It is one thing to have a good picture, but your photos should complement the text. Show the entire process rather than just the final result. Use photos to demonstrate steps in a recipe that are difficult or require explanation, such as how to marinate a chicken or slice the fruits. Don't allow the props to get in the way of the meal. Break up long blocks of text using photographs. Long paragraphs are difficult to read on a small screen, especially for those of us with severely short attention spans. I like to sit on the couch with a new Filmfare magazine, but I wouldn't prefer to do the same with my laptop. You don't have to make your writing simpler instead tell half of your story through photos.
Create Original Meaningful Content
When you post a recipe for Broccoli and the only ingredients are broccoli and some various peppers, you're not going to impress anyone. On the other hand, if you have a brilliant concept for a "10-Minute Healthy Fried Veggie Options For the Busy Mom That Even Your Kids Will Love," with broccoli, onions, mushrooms, and carrots, you're likely to get a bigger response. That's because one of the most significant components of beginning a food blog is being unique, and uniqueness requires creativity.
Blogging is a conversation and providing interesting content is part of that, and something the content farms can't do, but the other is reacting and responding to what your readers might like. Write material that's unique, intriguing, engaging, and enjoyable, whether you're reviewing a restaurant, going to your local farmers' market for samples and groceries, or writing a recipe. Food is a thrilling and fascinating realm, and your food blog must be able to stay up. Eat the Love, which focuses on recipes, and choose the content, which contains a variety of dishes that focus on different dietary needs, such as gluten-free and vegan, are two examples of fantastic food blogs. Not only does each of the above blogs offer excellent material, but they're also well-designed, easy to navigate, and feature attractive images.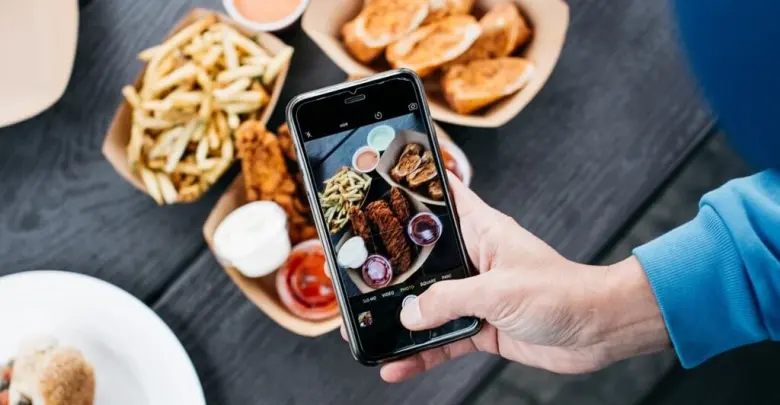 Target Audience: Choose wisely!
When it comes to starting a food blog, one of the most common mistakes new food bloggers do is to write about everything they eat. They share a cookie, salmon, caramel popcorn, gluten-free pancakes, vegetarian curry, steak, and other recipes. While having a diverse selection of dishes or restaurants on your food blog is fantastic, keep in mind that people's dietary tastes vary greatly. If you want to appeal to the gluten-free population, don't waste time talking about the tastiest creamy Alfredo pasta you've ever had. Your readers want to know that you care about them and what they eat, and posting contradictory content won't help you gain popularity among your followers.
Small niches can be better than big ones. Why should anyone want to see your blog? Maybe a smaller idea is better than a big one? Maybe someone wants to see your blog because you create content that they want to follow so choose your niches wisely maybe it's about a healthy diet, maybe it's about how to gain weight, maybe it's just you reviewing new restaurants and advising your followers to have a visit over there. Whatever topic you chose to have a blog on just follow the theme and stick to your target audience.