The city of Lahore in the Punjab province of Pakistan is dotted with gardens and for this reason Lahore has been aptly named "The City of Gardens".
1. Iqbal Park

The main attraction of this park is "Minar e Pakistan". It is a structure erected to commemorate the historical meeting when Allama Iqbal proposed an independent state for the Muslims of Pakistan.
2. Bagh-e-Jinnah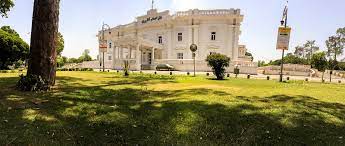 Bagh-e-Jinnah was previously called Lawrence Garden. It was established in 1862 as a botanical garden and named after the then Viceroy of India, Sir John Lawrence. It covers an area of 141 acres and has a large variety of trees, shrubs and plants.
Besides a long stretch of green grass and trees, there is also a mosque, a library, a tennis court and the Gymkhana Cricket Ground. An open air theatre and a restaurant are also present for the visitors' entertainment.
3. Hazuri Bagh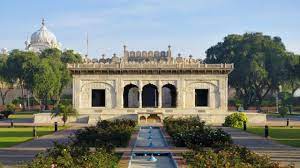 Hazuri Bagh was built on the orders of Ranjit Singh the Sikh ruler of Punjab to celebrate the capturing of Koh-i-Noor Diamond from the Afghan rulers. Hazuri Bagh is situated between the Badshahi Mosque and Lahore Fort. Although the main building of the garden has been damaged, it is still visited by many people.
4. Mochi Bagh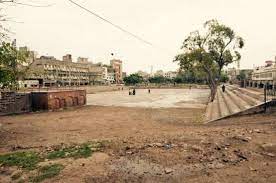 This garden is situated outside the walled city and is named after one of the gates constructed by the Mughal Emperors. Political rallies in the pre partition days were held here.
5. Jallo Park
Jallo National Park was developed in 1980. It is a great picnic spot with lots of shady places. There are many forms of entertainments available. There is a mini zoo and a lake with boating facilities. You can walk on the large expanse of ground or play games. It is a pleasant place to spend a day with your family.
Other gardens in the city are Gulshan-e-Iqbal Part, Model Town Park and many others.