Pakistan has many sites which are sacred to the people of other religions. You can find Sikh Gurdwaras, Hindu Temples and Churches all over the country. There are many Hindu Temples in Pakistan. Most of them are obscured by the Hindu Community.
Some famous temples have been listed below:
1. Shri Swaminarayan Mandir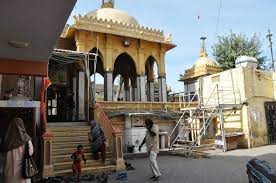 The Swaminarayan temple is situated on Bunder Road in the old city area of Karachi. It is a huge complex spread over an area of 32,306 square yards. It was built in 1849. All the main Hindu religious festivals are celebrated in the huge complex of this temple.
2. Katas Raj Temples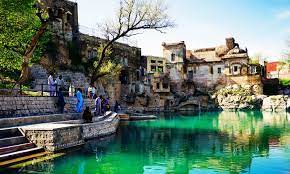 According to some sources, this temple complex was built in 600 BC and is linked to the Mahabharata era. Since the partition in1947, these temples have been in a state of neglect but the present government has vowed to save this sacred site and has allocated a generous amount for the restoration of the complex.
If all goes well, Hindu pilgrims will come here for the pilgrimages. The complex houses three temples, The Ram Chandra temple, The Hanuman Temple and The Shiva Temple. All three temples are in dire need of repairs and the Government of Pakistan is making utmost efforts to restore the complex to its former glory.
3. Jagannath Temple
The Jagannath temple was constructed in Sialkot in 2007 and is dedicated to the Hindu God Jagannath.
4. Hinglaj Temple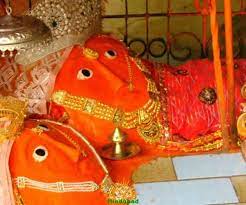 The Hinglaj temple is very sacred to the Hindus. It is situated on the Makran coast of Balochistan province. Hindus come here for annual pilgrimage. It is also known as Nani Mandir. The Muslims of that area hold it sacred too.
5. Shivaharkaray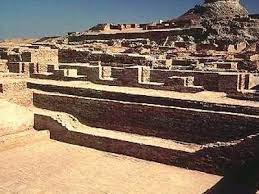 The Shivaharkaray Temple is located near Parkai Railway Station Karachi. It is dedicated to the Goddess Durga.