Lahore is the capital of the province of Punjab, Pakistan. It is the 2nd largest city of the country after Karachi. One often feels short of adjectives when describing this amazingly fabulous city. It offers so much to the visitors that it becomes difficult to choose.
Lahore has always been a favorite of The Mughal Emperors. The truth of this statement can be judged from the buildings and monuments of the Mughal era in the city.
Two sentences that introduce Lahore in the true sense are: "Lahore Lahore hai" (Lahore is unmatched) and "Jis ne Lahore nh dekha wo paida nh howa" (The one who has not visited Lahore is as good as an unborn). That's how passionately people feel of Lahore as a city.
Lahore the historic city is the gem of Pakistan. It is a city of contrasts. On one end of the city you can still see the narrow alleys, old buildings with vestige of grandeur stand to tell the tale of past glory. On the other end tall high rises boast of the fast pace modernization.
Lahore has Shalimar Gardens, Red Fort, Jahangir's tomb and many other buildings of the Mughal era. It also has some of the oldest educational institutes of Pakistan namely the King Edward Medical College and the Punjab University. Other places worth visiting in Lahore are Museum, Minar e Pakistan, Jallo Park and the zoo.
The shrine of Data Ganj Bakash attracts devotes all through the year. The food street of Lahore deserves special mention. Lahore is a foodie's paradise.
Delicious mouthwatering food is available 24/7. Lahore is the abode of film stars and singers. It is also the front runner of fashion houses. Most areas of the city are clean with wide roads and plenty of greenery. Lahore is the city of lively people.
Some historic places are:
1. Badshahi Mosque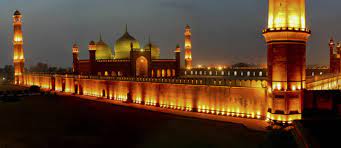 The Badshahi Mosque was built during the reign of Emperor Aurangzeb Alamgir in 1673. This impressive red stone structure has a small museum too where rare Islamic artifacts are displayed. Around 110,000 worshippers can offer prayers at a time.
2. Lahore Fort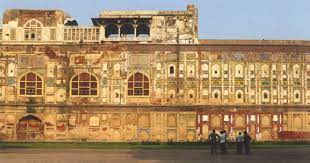 Who actually built this fort is not known but Emperor Akbar rebuilt it in 1566 and was used as the imperial quarters by the Mughals. Later kings made additions like Sheesh Mahal (Palace of Mirrors) and Moti Masjid (Pearl Mosque) to further beautify it.
3. Shalimar Gardens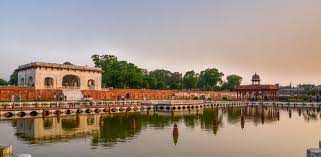 It was built on the orders of Emperor Shah Jehan. It has 410 fountains and a number of trees and plants.
4. Hiran Minar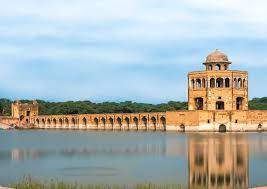 Hiran Minar was erected on the orders of Emperor Jahangir in the memory of his beloved pet hiran (deer) Maans Raaj. From the top of this tower the hunters could easily spot the deer. Nowadays it is a popular picnic spot. A manmade lake provides boating facility. There is a beautiful garden surrounding the area.