The province of Sindh in Pakistan has some fabulous lakes which attract thousands of migratory birds during winter season.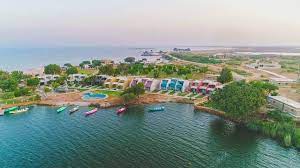 Near the city of Thatta in the province of Sindh, Pakistan lies the beautiful Keenjhar Lake also called the Karli Lake. Keenjhar Lake is an artificial lake formed by combining two natural lakes Sonehri Lake and Keenjhar Lake. It supplies water to Karachi city. It is a beautiful place and is the home to countless migratory birds.
Situated at a 2 hour drive from Karachi, Keenjhar Lake is a popular tourist spot. It has been well developed and has cottages and cabanas where families can stay overnight. Fishing and boating are some of the activities offered. Keenjhar Lake also has literary importance.
The folk tale of Noori Jam Tamachi revolves around Keenjhar Lake and is mentioned in the poems of Shah Abdul Latif Bhittai and Sheikh Ayaz the famous poets of Sindh.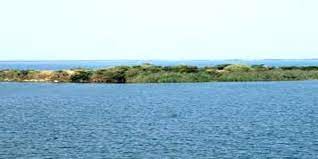 Manchar Lake the largest fresh water lake in Pakistan is also one of the largest lakes of Asia. It is situated in the Dadu district of Sindh and is quite shallow only around 10 km deep. It was made when Sukkur barrage was constructed over the River Indus.
Years ago, the Manchar Lake was known for its flora and fauna. It teemed with fish and ducks and the migratory birds from Siberia, sought refuge here from the biting cold back home. The natives of Manchar Lake the Mohanas, a fisher men tribe residing in boats also lived by the banks of the lake.
Manchar Lake was a popular tourist spot. Sadly, the greed and recklessness of humans has completely changed the scenario. Chemical effluents and other pollutants have been dumped into the lake which has poisoned the water. This has wiped out the flora and aquatic life to a large extent.
Even the number of migratory birds has declined and those who do come here fly away after an overnight stay. The worst affected are the Mohanas, with very little fish available, they find survival extremely difficult.
All is not lost as people and the government, are trying to save this lake. The pace of work is rather slow and one can only hope that something is done before it is too late.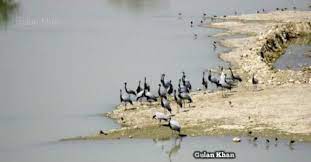 Situated 88km away from Karachi in the Thatta district of Sindh Pakistan is the wonderful Haleji Lake. Haleji Lake provides shelter to around 223 species of migratory birds and thus is the largest bird sanctuary in Asia.
In addition to being a bird watcher's paradise, Haleji Lake also supplies water to the city of Karachi. It has been declared a protected area by the government of Sindh and is a Ramsar International Site too.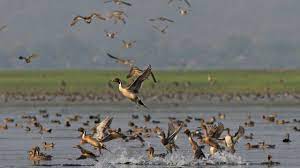 Hadero Lake is located 85 km from Karachi in the Thatta district Sindh Pakistan. It is a marshy area of salt water where a large variety of water birds seek refuge. Hadero Lake has also been declared a wild life sanctuary to protect the natural habitat of these birds.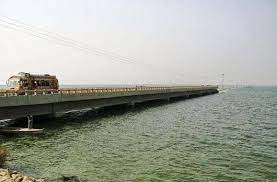 This slightly saltish water body exists in the cultivated area of Indus floodplains some 18 km west of Larkana city in the province Sindh, Pakistan.
The nearby canal system and occasional rains supply water to it. It is also a wildlife sanctuary to scores of resident and migratory birds.