8th Lux Style Awards 2009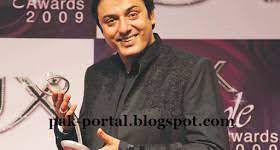 8th Lux Style Awards was to be held at Karachi Expo Center but due to unstable political conditions, the ceremony was postponed instead winners were announced and photographed at the Red Carpet.
The winners are as follows:
Best Film: Ramchand Pakistani
Best Actor Male: Shan for Zille Shah
Best Actor Female: Maria Wasti for Ramchand Pakistani
Best TV Serial (Terrestrial)
Best Serial: Thora Sa Aasman
Best Actor: Talat Husain for Kabhi Aaye na Judaai
Best Actor Female: Saima for Nautanki
TV Serial (Satellite)
Best Serial: Khamoshian
Best Actor Male: Nauman Ijaz for Khamoshian
Best Actor Female: Sania Saeed for Jhumka Jan
Best Model
Female: Nadia Hussain
Male: Ameer Zeb Khan
Best Emerging Talent
Amina Sheikh
Music
Best Album: Qimat Apnay Haath: Shehzad Roy
Song of the Year: Khawabon key Rishtey: Najam Shiraz
9th Lux Style Awards 2010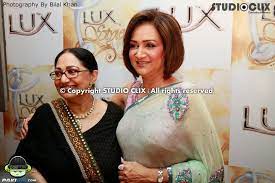 The colorful and glamorous ceremony of the 9th Lux Style Awards 2010 were held at the Crystal Ballroom of Karachi Marriot Hotel. It was a well-organized affair attended by political personalities and celebrities from the world of fashion, music, film and TV. The awards were hosted by comedian Sami Shah and film star Meera.
The main feature of this event was the tribute paid to TV actress Roohi Bano who rose to fame in the 70s and eighties because of her immense acting talent and ability to perform complex roles easily.
Some dramas such as Kiran Kahani, Zarad Gulab, Zair Zabar Pesh in which Roohi Bano acted are considered classics. Roohi Bano was awarded the Lifetime Achievement Award for her invaluable services to TV industry.
As the country was going through economic turmoil, the 9th Lux Style Awards was a low key affair with no live performances; however Sami Shah made up the lack of performances with his witty remarks.
Syed Noor's film Nach kay Yaar Manana dominated the film awards as it walked away with the Best Actor Male (Shan), Best Actor Female (Saima) and Best Film.
Humayun Saeed bagged the Best Actor Male for satellite TV while Sania Saeed was the Best Actor Female for Satellite TV. Noman Ijaz and Maira Khan were judged Best Actor and Actress for Terrestrial TV respectively.