Multan city has many historic buildings. There are a number of mosques which speak eloquently of the influence of Islam in this region.
These mosques were once known as the jewels of the city. Although in ruins, the structures of some mosques still stand and have a spellbinding effect on the viewers.
1. The Jamia Masjid
It was built on the orders of Mohammed bin Qasim and was the first ever mosque of this region. It was located near Qasim Bella. Sadly nothing of the mosque remains today as the floods of Chenab River have washed away the remaining structure of the mosque.
2. Sawi Mosque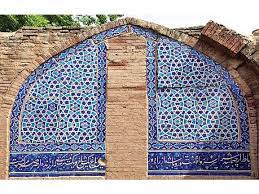 The Sawi Mosque is the oldest remaining mosque. It is situated in the narrow alleys of old Multan city. A picture of neglect, time has considerably damaged this mosque. Its roof is missing and it has been badly damaged. The remaining structure decorated with ornamental blue glazed tiles speaks volumes of its past beauty.
3. Mosque Wali Mohammad Khan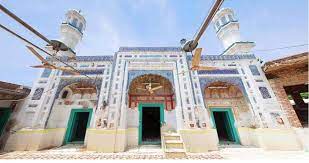 Mosque Wali Mohammed Khan was built by Ali Mohammed Khakwani in 1758 AD and is also known as the Ali Mohammed Khan Mosque. It is situated in Chowk Bazar a busy part of the town. The Mosque is quite large and in good condition.
4. Mosque Phool Hattan Wali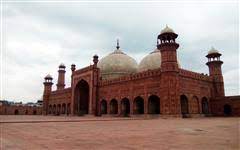 It was built by Emperor Farrukh Siyar. It is situated in the flower seller's market in the main Chowk Bazar.
5. Eid Gah Mosque
This marvelous piece of architecture was built by Nawab Abdul Samad Khan in 1735 AD.The Eid Gah Mosque is located on the main Multan-Lahore highway in the Northeast of the city.
The mosque is very large and has a big courtyard and a huge prayer chamber measuring 250 feet long and 54 feet broad. It has seven domes. Blue glazed tiles were used to adorn the exterior of the mosque while the interior was decorated with colorful mosaic. After independence the courtyard was further extended to accommodate more faithful's.