Mosques are places of worship of the Muslims. Pakistan being a Muslim country has a number of mosques, around 2 or 3 in each locality. The Muslim rulers who ruled over the sub-continent constructed mosques too.
Join me on a brief of some of these mosques.
Shah Jahan Mosque, Thatta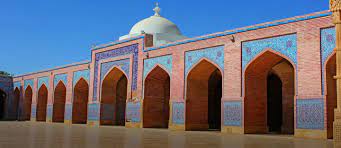 The Shah Jahan mosque was built in Thatta city in interior Sindh. It was built on the orders of the Mughal Emperor Shah Jehan hence the name. This mosque is a splendid example of Mughal architecture. The mosque has no minarets but it has 93 domes.
Its 33 arches are another special feature. Shah Jehan mosque is also known for its beauty. Blue tiles have been used in this impressive building. The intricate and beautiful designs of these tiles are matchless even today. A must see place.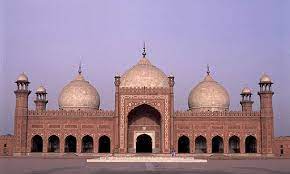 The Badshahi mosque was built during the reign of the Mughal emperor Aurangzeb in 1673. Situated in the heart of the city, it is the second largest mosque of Pakistan where 55,000 worshippers can offer their prayers. This grand structure is made of red bricks and is also a major tourist attraction.
Masjid Wazir Khan, Lahore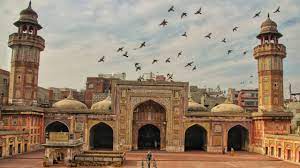 This mosque was also built during the reign of Emperor Shah Jehan. It is named after Sheikh Illum-ud-din the then governor of Lahore. Located in the inner city, it is made with bricks and decorated with glazed tiles.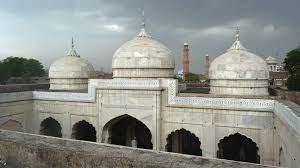 Also built during the tenure of Emperor Shah Jehan, this mosque lies within the premises of the Red Fort. It is a graceful structure made with white marble.
Masjid Mahabat Khan, Peshawar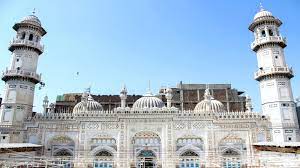 Masjid Mahabat Khan is located in the inner city of Peshawar. It is named after Mahabat Khan Mirza Lerharasib who served as a governor of Peshawar during the reigns of Emperor Shah Jehan and his son Emperor Aurangzeb. The mosque is a fine example of Mughal style of construction. It was saved from destruction by the faithful when the great fire of 1898 broke out.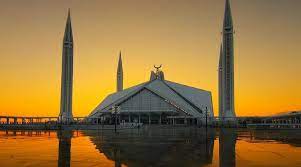 Faisal mosque is located in the federal capital Islamabad. It is surrounded by the scenic Margalla Hills. Faisal mosque is named after the late King Faisal of Saudi Arabia who generously funded its construction. It is the largest mosque in Pakistan.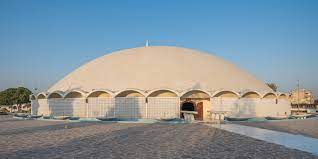 This mosque is located in the city of Karachi. Built in 1969, it is the largest single dome mosque in the world. The diameter is around 72 meters. Because of its shape, it is also called Gol (round) Masjid. White marble has been used in its construction.