Politics is no more a game of men. Like other countries of the world, we can also see an increased number of female politicians in Pakistan who are not only fully active in their professions but possess glamorous personalities as well.
The history of Pakistan politics witnesses some of female Politicians grasped a number of most important Ministries and Positions in Government.
Benazir Bhutto as the first woman prime minister of Pakistan, Fehmida Mirza as the first woman Speaker of the National Assembly and Hina Rabbani Khar as first foreign minister, make a few examples of the success and power of women in the history of Pakistan.
With this piece of writing, we will take a glimpse on top ten most fascinating and attractive female politicians of the country on the basis of excellent skills, qualifications, dressing style, splendor, honesty and political record.
#10 Fatima Bhutto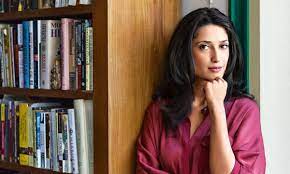 Born on May 29, 1982, Fatima Bhutto is a great writer, poet and daughter of a renowned family with vast background in Pakistani politics. She is a simple but attractive lady with charismatic individuality.
Fatima is an important element of a Pakistani political people where she has Zulifikar Ali Bhutto as her grandfather, Benazir Bhutto as her aunt and Murtaza Bhutto as her father. Fatima is a young, innocent, confident and educated lady who can be a strong symbol and re-presenter of her political family.
#9 Sassui Palijo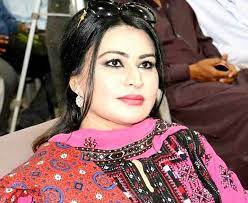 At number 9, we have Sassui Palijo who is among the various examples of female Politicians participants holding a prominent position in the country. She is a young broadminded politician, and writer who proud to be a devoted member of PPP. Born on 1976, Sassui Palijo possesses legendary and distinctive Sindhi splendor. There are lots of people who like Sassui for her majesty and attractive looks.
#8 Shazia Marri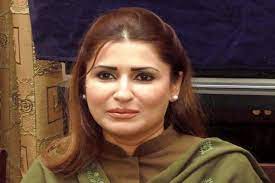 A veteran member of PPP, Shazia Marri is an elegant personality who grasps number 8 position in the list of the most fascinating women in the history of Pakistan politics. She is an MNA, and belongs to a veteran and leading family of Sindhi Politian.
Shazia has also served as provincial Minister for Information and Electric Power of Sindh. She prominently came in the view with her primary selection as a member of Sindh assembly in 2002 on the reserved seats for women.
#7 Sumaira Malik
Our number 7 slot goes to Sumaira Malik, who is a renowned political figure and a social worker of Pakistan. She works as Human Right Activist as well. She possesses dynamic looks, beautiful accent, elegant personality and glamorous style. She has a strong political family background where we see Malik Allahyaar Khan as her father and Amir Mohammad Khan as his grandfather.
#6 Marvi Memon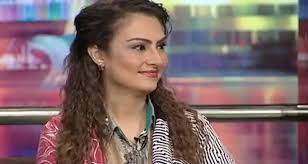 At number 6, we have an active member of Pakistan Muslim League (Nawaz), ex- member of National Assembly of Pakistan, Marvi Memon. Born on August 21, 1972, this elegant lady is the daughter of a well-known Politian and capitalist, Nisar Memon.
41yrs-old Marvi possesses an elegant personality, compelling looks and a beautiful smile. She is famous for her bold attitude on different issues and stands among the youngest women legislator, who was voted in 2008's election on the reserved seat for women. Marvi is married to Ali Jameel.
# 5 Sharmila Farooqi
The adviser of CM Sindh, Sharmila Farooqi is not only the most beautiful woman in Pakistan Peoples Party, but also is a glamorous icon in the political mirror of Sindh. She has also participated in a few dramas of Pakistani television in the beginning of her career and has been admired for her stunning looks. Holding master's degree in business administration, Sharmila is going to marry to Hasham Riaz Sheikh.
#4 Kashmala Tariq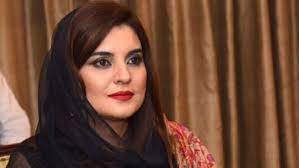 A former member of the National Assembly of Pakistan, 41yrs-old Kashmala Tariq stands out at number for her attractive looks, fashionable outfits, and pleasant personality.
Kashmala believes in helping women for their rights and has been working in this regard for a long while. She also had been a member of Pakistan Muslim League (Q). Having 8th ranking in the list, Kashmala Tariq is also considered among the most beautiful political figures of the world
#3 Ayla Malik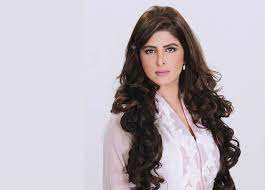 An active political member of PTI, Ayla Malik ranks at number 3 among the most fascinating female politicians of Pakistan. She possesses glamorous looks, extraordinary confidence, and a mesmerizing personality.
43 years' Ayla is the niece of ex- Pakistani president Farooq Ahmed Khan Leghari and sister of ex-minister Sumaira Malik. She started her political career with her uncle's political party in 1988 and has also served as an MNA from 2007 to 2008.
#2 Hina Rabbani Khar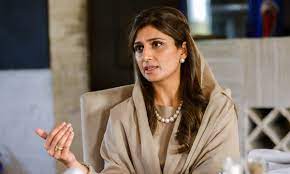 Charismatic personality, Hina Rabbani Khar is at number 2 in our list. She is the stunning lady who is not only believed to be one of the most gorgeous female politicians in Pakistan but also the world recognizes her among the most attractive female political figures on the planet.
The most photogenic Hina is married to Feroze Gulzar. Her glamorous outfits, elegant jewelry, costly handbags and stunning looks play a vital role in making her stand out. 36yrs-old Hina Rabbani Khar is the first youngest woman who was awarded the foreign ministry of the country.
#1 Maryam Nawaz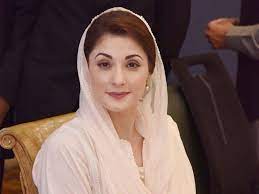 With a splendid personality and innocent facial features, Maryam Nawaz holds number one ranking in our list of top ten glamorous female politicians of Pakistan. Born on October 28, 1973, Maryam is the stunning daughter of Pakistani PM, Nawaz Sharif and was introduced to the nation during Sharif's brother's several political schemes in last few years. Maryam is married to retired army captain M. Safdar.
She has played very important role in the organization of higher education in Punjab and intends to give a hand to his father in politics. Possessing captivating personality, Maryam is the symbol of magnificence and prettiness in the political reflection of the Pakistan.
She has a fluency of four languages that adds confidence and show of skills in her eye-catching individuality. Maryam Nawaz, undoubtedly is the first female politician to be known as the most dazzling woman in the political history of the country.