Pakistan has a large number of historical forts. Built mainly to protect cities, they are also representing the architecture of their respective eras. Although time has diminished their grandeur, they still stand to tell the tale of their past glory.
Pakistan has a rich cultural heritage and it is depicted in the form of marvelous structure built for the defense of a state or a country. There are many forts located all around the world that are of historical significance. The main purpose behind the construction of forts was to protect a country from invaders and enemies.
However, they serve another purpose also which involves making a display of one's architecture as depicted by its significance in a culture. Pakistan is proud to have enormous forts with beautiful architecture and rich cultural significance.
Ranikot, the largest fort of the world is also situated in Pakistan. The reason behind the accumulation of forts in Pakistan lies in its history. As Pakistan initially was a part of Indo-Pak sub-continent, it had been ruled over by various monarchs including Mughals who were fond of art and architecture.
Here a list of the famous forts of Pakistan has been presented naming only the top ten forts of Pakistan with their respective locations. These forts are a place of frequent local visits along with being famous tourist attractions.
1) Ranikot Fort located in the province of Sindh.
2) Baltit Fort situated in Hunza Valley
3) Royal Fort located in Lahore
4) Rohtas Fort situated in Dina
5) Multan Fort located in Multan
6) Rawat Fort in Rawalpindi
7) Phrasal Fort in Rawalpindi
8) Red Fort of Muzaffarabad
9) Attock Fort of Rawalpindi
10) Giri Fort in Taxila
Some forts worth visiting are:
1. The Red Fort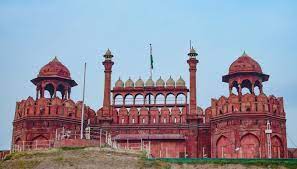 Originally named Shahi Qila, (Shahi means Royal and Qila means fort) it was nick named Lal (Red) Qila because of the red bricks used in its construction. It was built during the reign of the Moghul emperor Akbar it is an outstanding example of Moghul architecture. Moti Masjid, Sheesh Mahal and other impressive buildings are housed in the Red fort.
2. Rohtas Fort
Rohtas Fort lies 16km North West of the city of Jhelum on a tiny hillock 300 ft high. It was built by the Afghan ruler Sher Shah Suri as a garrison fort. Sher Shah Suri had captured the throne after ousting the Moghul emperor Humayun and to stop him from reentering India, this fort was built. The architecture is a unique blend of Afghan and Indian style of construction.
3. Qila Sheikhupura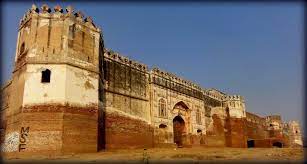 Qila Sheikhupura lies in the city of Sheikhpura some 35 km from Lahore. It was built during the reign of Emperor Jehangir in 1607.
4. Qila Sialkot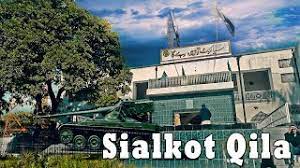 It is the oldest fort in Pakistan. It was built by Raja Salban in the 2nd century .C.E to defend the city from invasions.
5. Baltit Fort

It is situated in the scenic Hunza Valley, upper north of Pakistan. It was built 700 years ago and was the residence of the rulers who later abandoned it. It stands on a high rock on stilted legs. It is under the Aga Khan T rust for Culture Historic Cities Support Programe. Now turned into a museum, it is run by the Baltit Heritage Trust.
6. Rani Kot Fort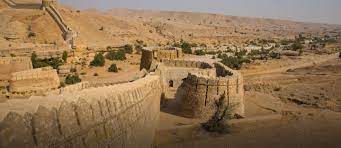 With a circumference of 24 km, it is the world's largest fort. Rani Kot fort is located in the Kirthar range around 90 km from Karachi. A mystery regarding its origins shrouds the fort. No one knows who constructed it and why. The biggest enigma is its barren location.
7. Bala Hisar Fort
It is situated in the city of Peshawar. Constructed on a mound, it was named Bala Hisar (High Fort) by the Afghan ruler Taimoor Shah Durrani. It was destroyed and rebuilt a number of times. Bala Hisar has been serving as the Head Quarter of the Frontier Corps since 1949.