Although siblings are known for rivalry but in reality they are each other's strength. Pakistani sibling actors provide support and encouragement to each other. There are many Pakistani actors who have paved way for their siblings in the showbiz industry.
also read
Bushra Ansari/ Asma Waqas
Veteran actresses and siblings Bushra Ansari and Asma Waqas have a long association with the showbiz industry. Bushra's first Urdu serial was Rasatay aur Rishtay in 1978.  In 1994, we saw Bushra Ansari as drama writer in Neeli Dhoop.  Bushra is still actively involved in acting singing and playwriting. Asma started her acting career quite late and has a number of memorable roles to her credit. Both Pakistani sibling actors have worked individually in countless dramas and have also done a number of projects together.  Bushra makes sure that Asma is included in every drama serial she writes and is therefore often accused of nepotism.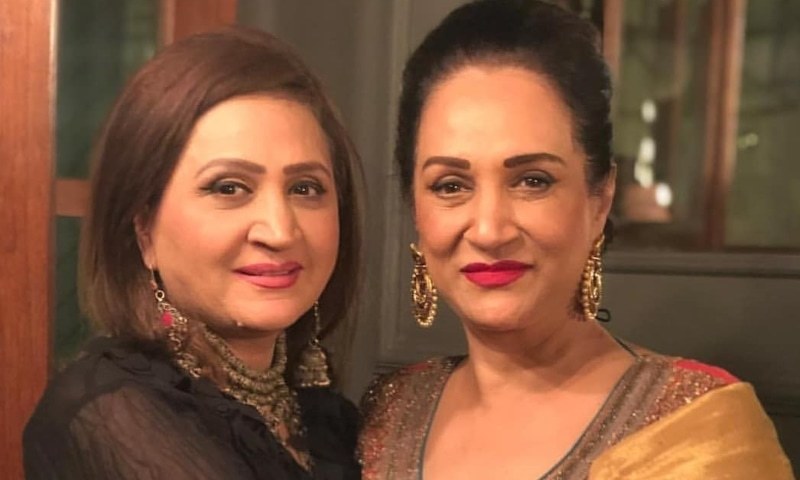 Aiman Khan/ Minal Khan
Twins Aiman and Minal Khan are one of the popular pair of siblings in the showbiz industry. Young, beautiful and vivacious, Aiman and Minal became very famous in a very short span of time. Both sisters started their careers in 2011-2012 with small character roles. Dramas really groomed them and soon they became sought after models. Aiman was mostly involved in acting and from small character roles, she progressed to lead roles. She got married to fellow actor Muneeb Butt and after the birth of her daughter, she has restricted herself to modelling. Aiman is also one of the Pakistani celebrities with huge fan following on social media. Minal an equally successful model and actress, quickly filled the gap created by her sister's absence. Jalan and Nand are some of the best dramas of Minal. Like her sister, Minal too got married to her co-star Ahsan  Mohsin Ikram, at the peak of her career. Minal is working on a film project that also stars her husband. The siblings also run a successful clothing line called Aiman Minal Closet. Both Pakistani sibling actors Aiman and Minal are happily married now.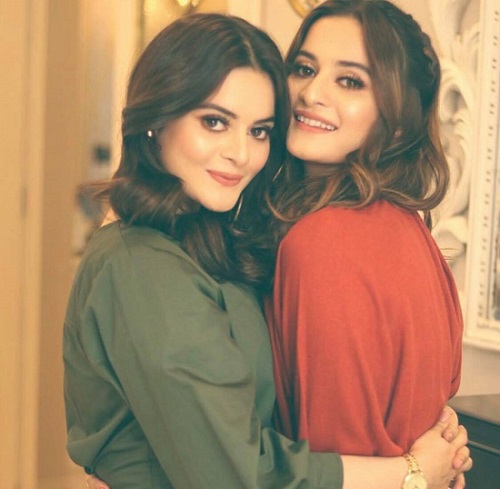 Urwa Hocane/ Mawra Hocane
Pakitani sibling actors, Urwa and Mawara Hocane are well-known names in the showbiz industry. They share a  special bond they share, are best friends and look up to each other for advice and support. Both siblings are quite talented and have made a name for themselves in acting as well as modelling. Besides TV dramas, they have also acted in films; in fact, Mawra did a main lead in an Indian film. The celebrity sisters have also launched their clothing line called UXM.
Sajal Ali/ Saboor Ali
Sajal Ali is no doubt an asset of the Pakistani drama industry. She started acting at a young age displaying the potential of a promising actress. Sajal has impressed the viewers with her flawless acting in the different roles she has performed. She has done local films as well as international projects like Sri Devi starrer Mom. Her recent international project is Jemima Khan's production "What's Love Got to Do with It". Sajal's sister Saboor Ali is also a good and busy actress of Pakistani dramas. The death of their mother brought both sisters closer and they are each other's pillar of strength.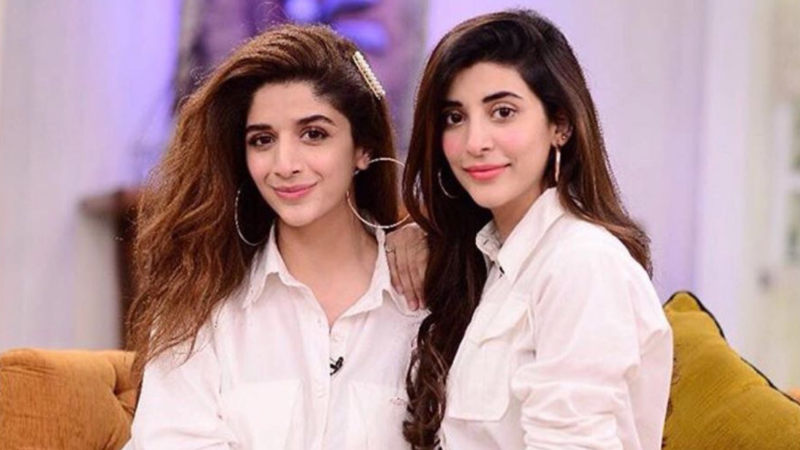 Shehzad Sheikh/ Momal Sheikh
Pakistani sibling actors Shehzad Sheikh and Momal Sheikh are the children of Javed Sheikh. With many family members associated with showbiz industry, it was natural for the siblings to be interested in acting. Momal was the first to appear on the TV screen with drama serial Yeh Zindagi Hai in 2008. She has also acted in an Indian Movie Happy Bhag Jayegi.  Momal is actively involved in charitable work and believes privileged class should help the needy. Shehzad ventured into acting in 2011 with the serial Dreamers. His debut film was Main Hoon Shahid Afridi in 2013. Like other celebrity children/ siblings, Shehzad was often unfairly compared with his father and sister. Shehzad has managed to make a place in the showbiz industry on his own talent. He has some memorable roles such as Sahil in Phaans and Irtiza in Raaz-e-Ulfat to his credit. Shehzad has also appeared in a number of films with Karachi Sey Lahore being the best of his work.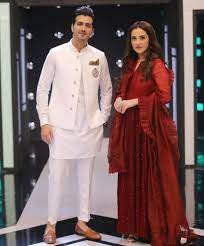 Sarah Khan/ Noor Khan 
Siblings Sarah Khan and Noor Zafar Khan are a breath of fresh air in the showbiz industry. Sarah being the eldest was the first to join the industry as Sharmeen in the 2012 popular play Bari Apa. Her convincing performance of a confused young girl caught between a dominating mother and a meek father impressed the viewers. Sarah appeared in quite a few dramas and got her big break through in a negative role in Alvida. Since then she has given one hit project after another such as Raaqs-e Bismil, Laapata, Mohabat Aag Si and Sabaat. Sarah is equally comfortable and impressive in all types of roles positive or negative. Younger sister Noor Zafar Khan followed her sister's footsteps with her first appearance in Kaise Huae Benaam in 2015. Noor is more involved in modelling and has few serials to her credit.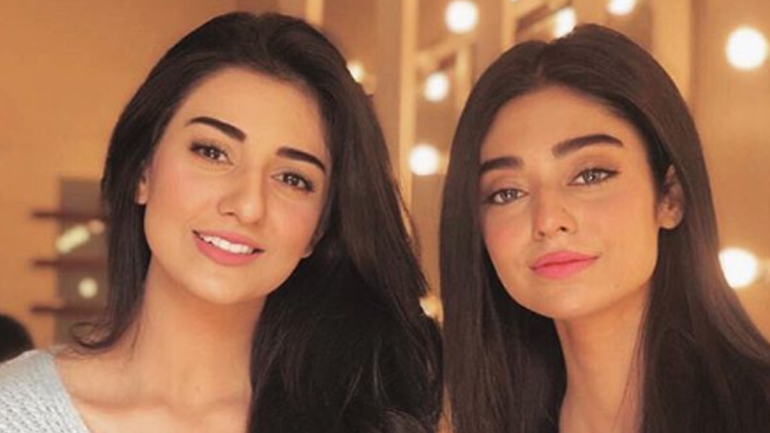 Feroze Khan/ Humaima Malik 
Feroze Khan and Humaima Malick are also Pakistani sibling actors. Humaima joined showbiz as a teenage model. She walked the ramp for leading Pakistani designers including Deepak Perwani. In 2008 Humaima started her career as an actress from the drama Mili Ali ko Mili. However, her most notable work is her film Bol in which she played the main lead Zainab. Humaima later did an Indian film Raja Natwarlal starring Emran Hashmi. She faced severe criticism for doing "bold scenes". Since then, Humaima has kept a low profile.  Feroze on the other hand has flourished as an actor. He began his career as a VJ, he made his debut as an actor in the drama Bikhra Mera Naseeb. His performance in Gul-e-Rana, Khanni, Khuda Aur Mohabbat 3 and Aye Musht-e-Khak was simply outstanding. Feroze has also acted in films namely Zindagi Kitni Haseen Hai and Tich Button which is yet to be released.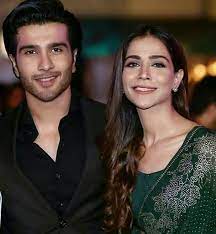 Hammad Farooqi/ Faraz Farooqi
Hammad Farooqi made his entry in show biz via a reality show on ARY. His identical twin Faraz began his showbiz journey as a model. Later both brothers ventured into acting and have done a number of supporting roles.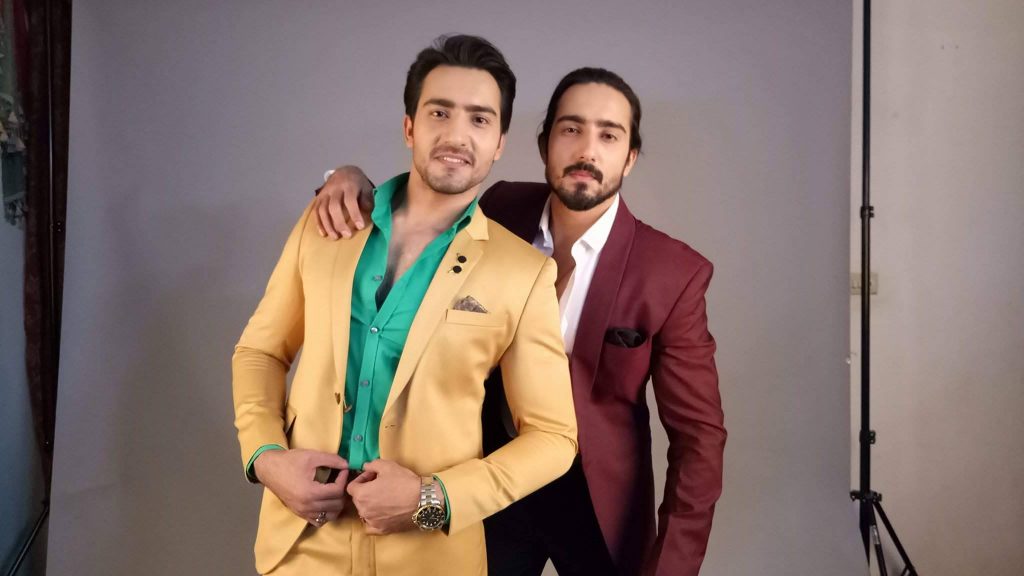 Sanam Baloch and Sabreen Baloch
Siblings Sanam Baloch and Sabreen Baloch are not only blessed with beauty but also great acting skills. Sanam Baloch is one of the finest actresses in Pakistani showbiz industry. Time and again she has proved her skills with powerful roles in dramas like Dastaan, Dur-e Shehwar, Kankar, and Khaas. Sanam also hosted a morning show Subhaa Saveray Samaa Kay Sath which was known for its good content. Her elder sister Sabreen Baloch has also appeared in a number of TV dramas. In fact, Sabreen was the first to join the industry in 2005 while Sanam made her debut in 2007.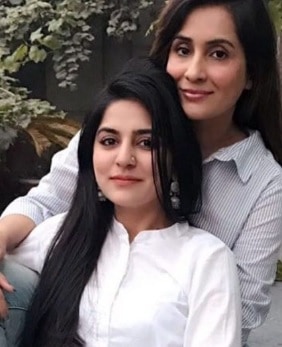 Ali Ansari and Marium Ansari
Ali Ansari and Marium Ansari are Pakistani actors who are also siblings and are quite popular among young viewers. Both siblings made their entry in the world of acting through different platforms. Marium appeared in a theatre play Cinderjutt before moving on to films and TV. Ali was an RJ and a model before becoming a popular TV actor. Besides TV serials, Marium has also done films with Malik being quite popular among viewers.