Quite a several Pakistani celebrities got married in 2021, we wish them all a happy marital life.
Nadia Khan and Faisal Mumtaz Rao
Actress and morning show host Nadia Khan was the first to get married in January 2021. In a small ceremony attended by close friends and family, Nadia's and retired wing commander Faisal Mumtaz Rao's nikah was solemnized.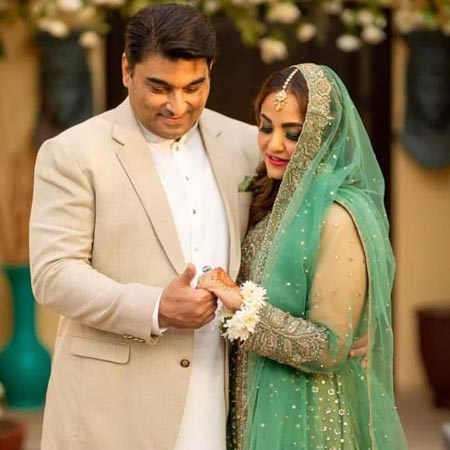 also read
Ghana Ali and Umair Gulzar
Actress Ghana Ali who is known for her roles in Sangdil, Dil Ruba, Bhool, and Choti Choti Batein got married to businessman Umair Gulzar in a small, private ceremony earlier this year. The marriage was followed by controversies and criticism as Ghana's husband was previously married and had a son.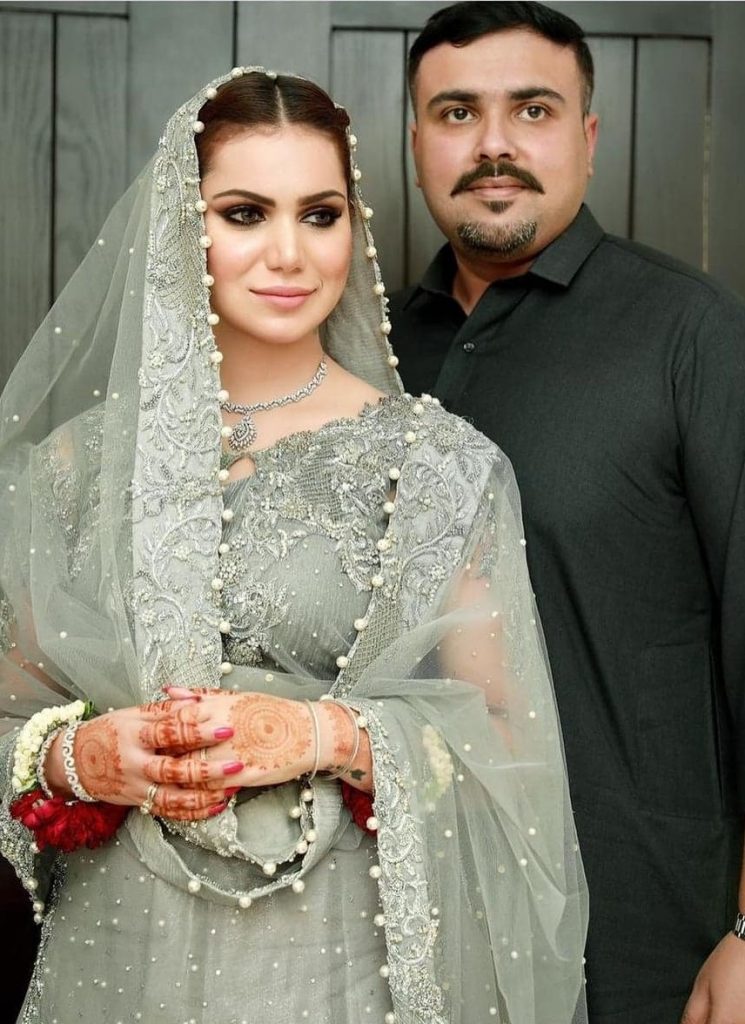 Alyzeh Gabol and Zoraiz Malik
Another controversial marriage was that of model Alyzeh Gabol and Zoraiz Malik, nephew of Riaz Malik. This is the second marriage for both and although Alyzeh shared on social media that she had tied the knot, she did not reveal her husband's name. However, somehow her husband's identity got leaked and what followed were controversies and claims. The couple got married in February and is still together although divorce papers duly signed by Zoraiz Malik were shared on social media by his mother.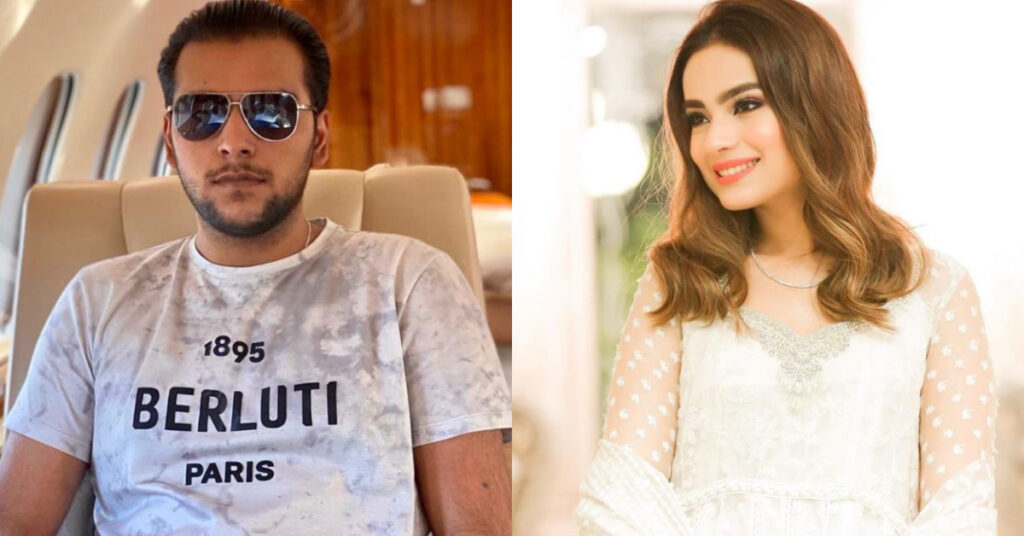 Rehmat Ajmal and Tayyab
Rehmat Ajmal the beautiful model, actress, textile designer, entrepreneur, and human rights activist also tied the knot this year in March with Tayyab. The marriage was a graceful event attended by friends and family.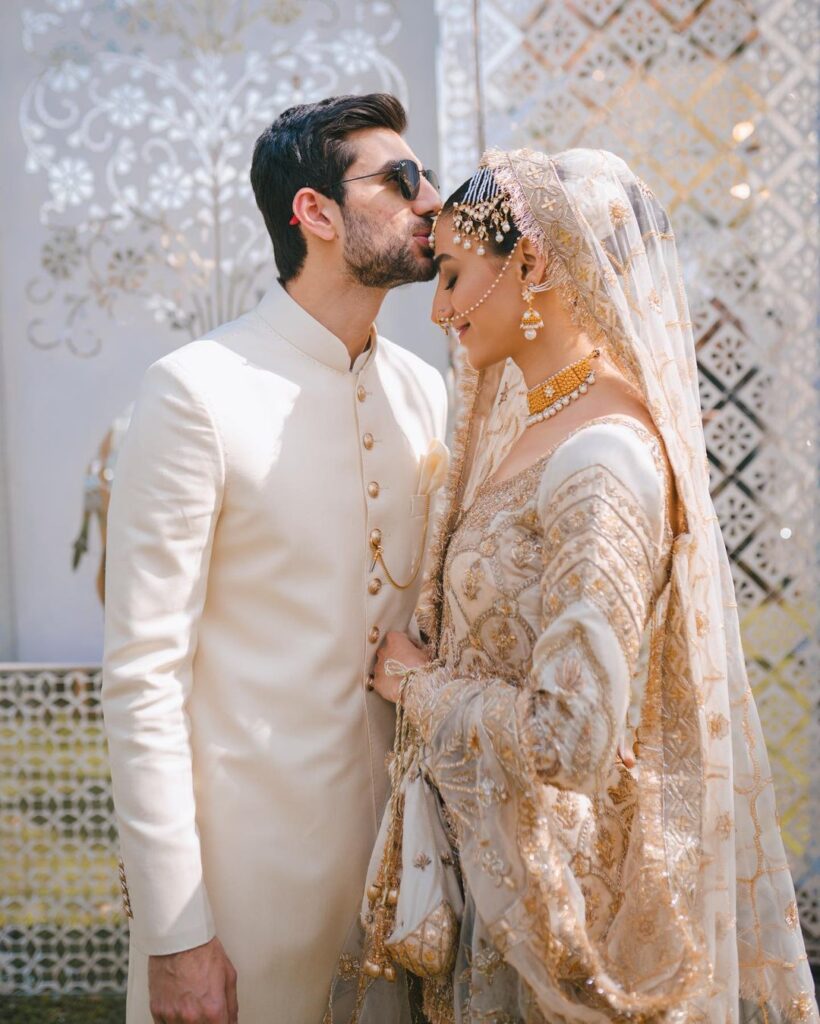 Sohai Ali Abro and Shehzar Mohammed
The charming and talented actress Sohai Ali Abro got married to cricketer Shehzar Mohammed in March 2021. Shehzar is the son of Shoaib Mohammed and the grandson of cricket legend Hanif Mohammed. The marriage came as a pleasant surprise for all as the couple had been very discreet about their relationship. Prominent showbiz and cricket personalities graced the joyous occasion to bless the couple.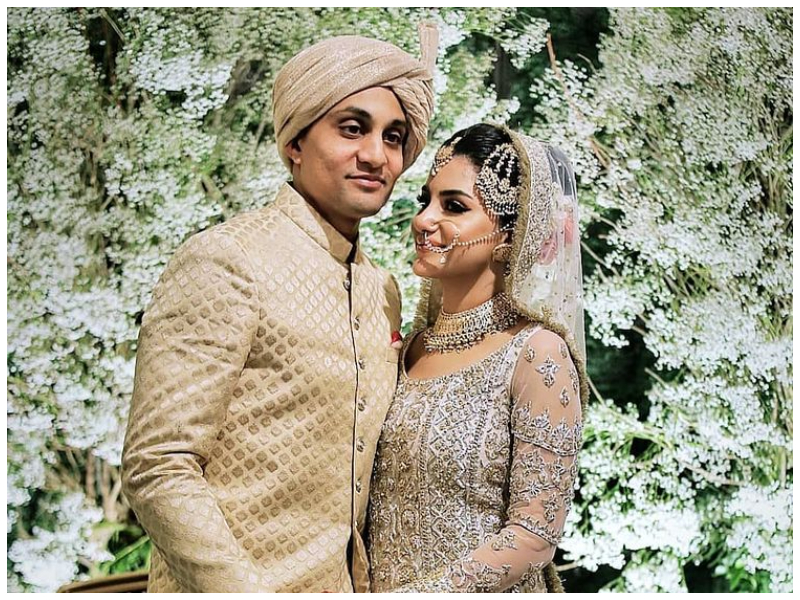 Mansha Pasha and Jibran Nasir
Actress Mansha Pasha and lawyer/activist Jibran Nasir got married in April 2021. Their nikah was solemnized in a small gathering of immediate family and close friends keeping in view Covid-19 restrictions and the couple later announced their wedding on social media.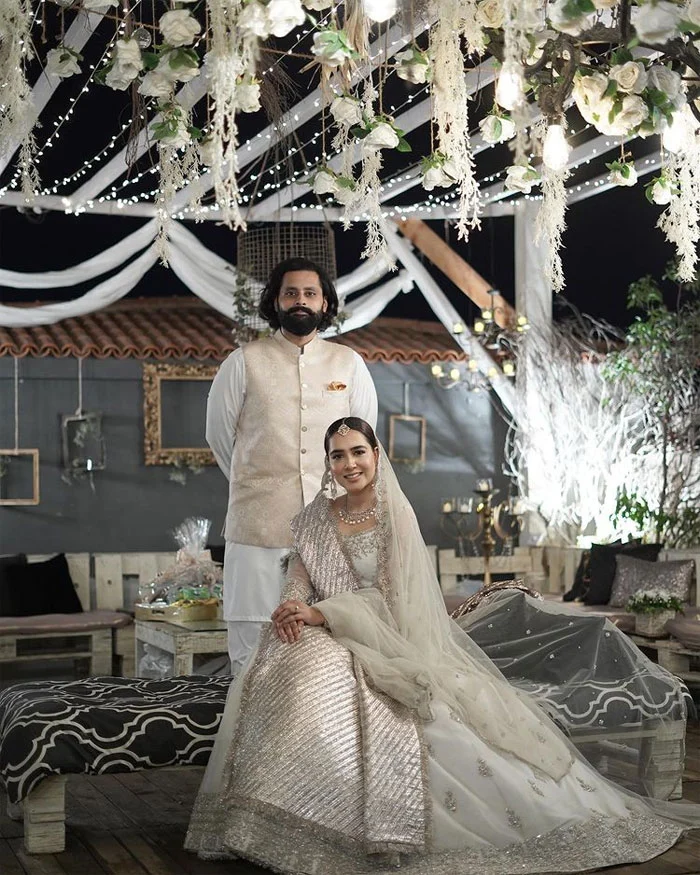 Minal Khan and Ahsan Akram Mohsin
Minal Khan and Ahsan Akram Mohsin's much-awaited wedding took place in September 2021. It was a star-studded affair and the wedding festivities were quite glamorous with celebrities singing and dancing all night long.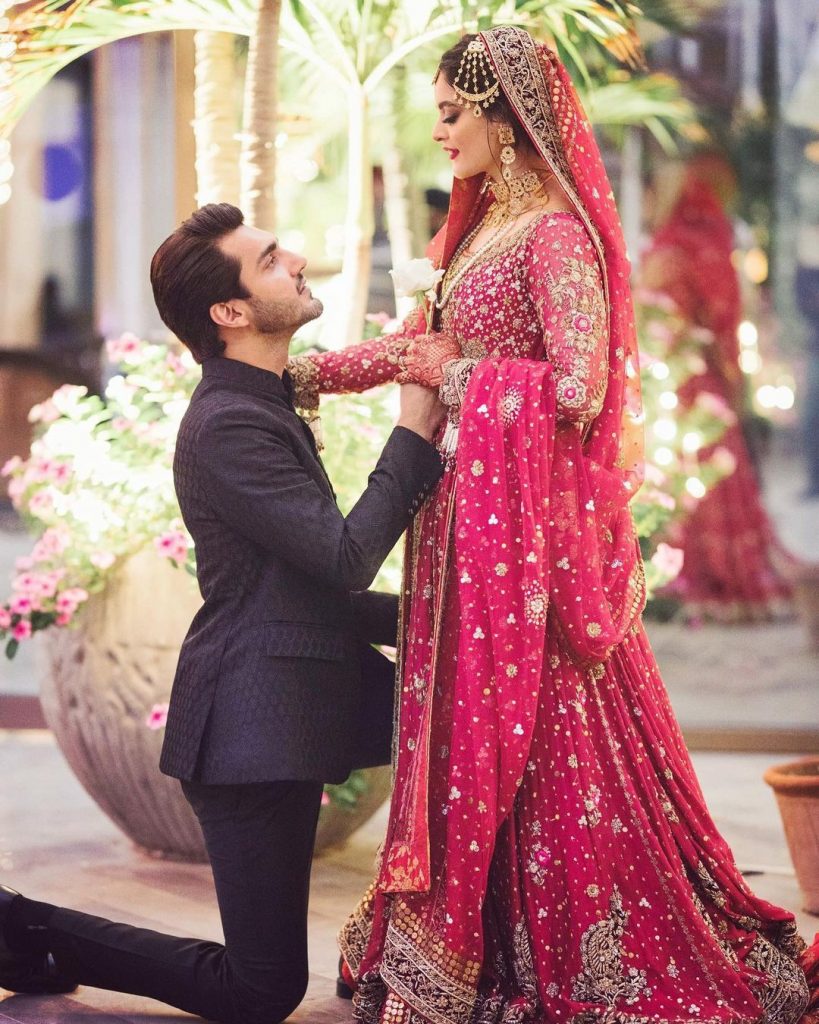 Neha Rajput and Shehbaz Taseer
Neha Rajput the beautiful model married businessman Shehbaz Taseer in September 2021. Pre-wedding festivities were kept low key and so was the nikah ceremony with only close friends and family members as attendees. Valima on the other hand was quite lavish and grand attended by family, friends, and personalities from the business world and showbiz. The marriage was much talked about because of the controversies as this was Shehbaz's second marriage.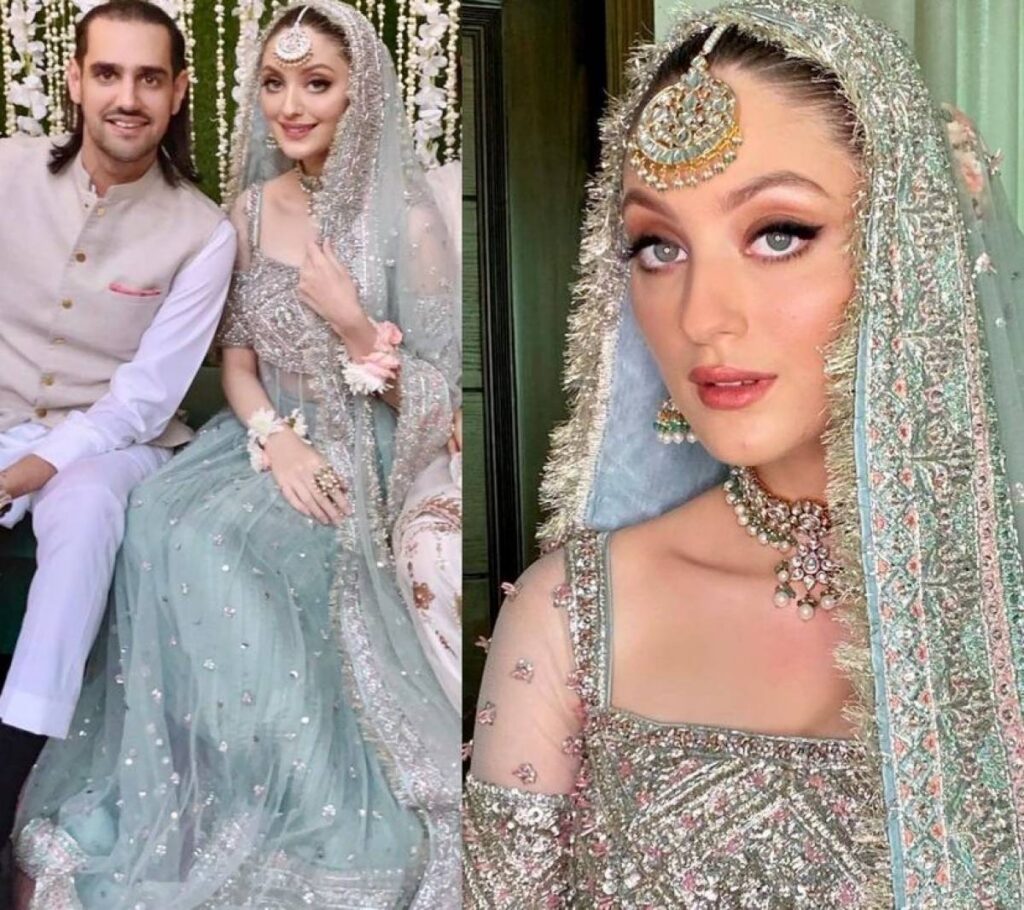 Usman Mukhtar and Zunaira Inam
Usman Mukhtar and Zunaira Inam's wedding took place in Islamabad in October 2021. The wedding was attended by prominent showbiz personalities and the festivities started with a traditional mayun ceremony. Everyone including the bride and the groom danced their hearts out at the mehndi. The daytime valima was also much talked about because of the sophisticated and elegant décor.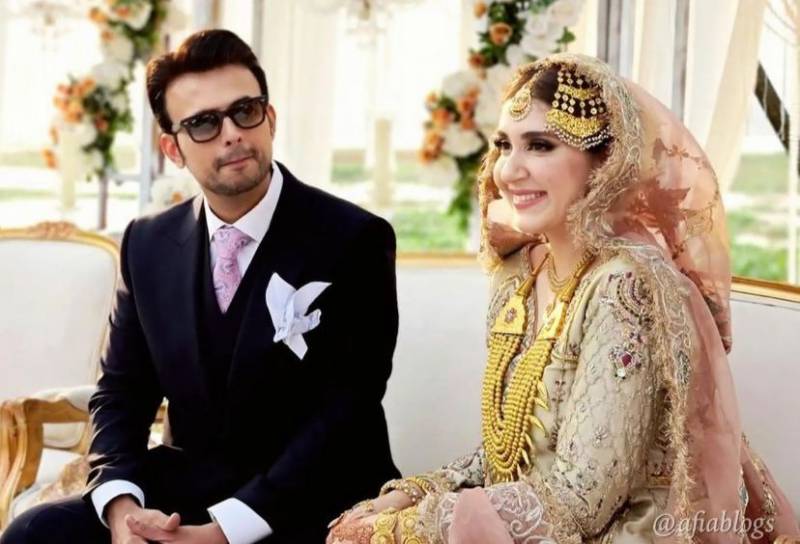 Faran Tahir and Zara Tareen
Faran Tahir is one of the few Pakistani actors who have been a part of big Hollywood projects. He has acted in Star Wars (2003), Elysium (2003), Marvel's Iron Man (2008), and The Escape Plan (2013). He has also appeared in countless TV shows including Monk and Supernatural. He got married to actress/model/photographer Zara Tareen. Zara is known for her acting in the dramas Mushk and Dhoop ki Dewar. The couple got married in November and the festivities began with a fun-filled mehndi followed by a star-studded nikah ceremony.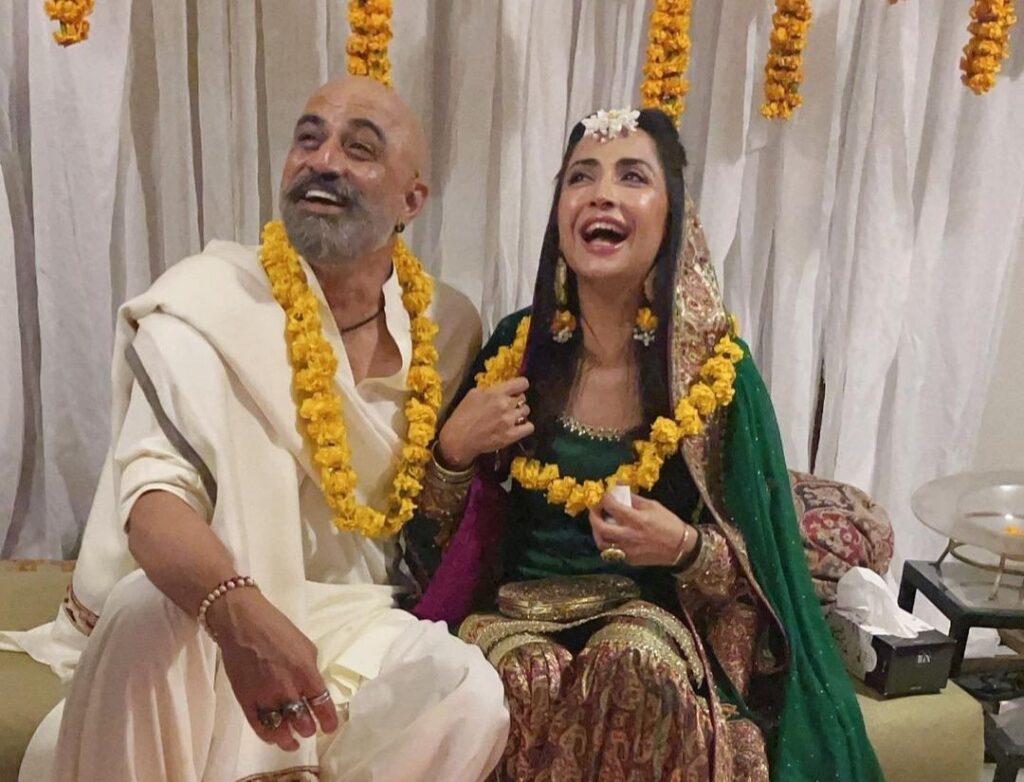 Mushk Kaleem and Nadir Zia
The elegant and pretty supermodel and entrepreneur Mushk Kaleem tied the knot with her longtime boyfriend Nadir Zia in December 2021. The wedding was a complete gala of dance, music, and fashion as attendees were mostly people from the entertainment and fashion industry.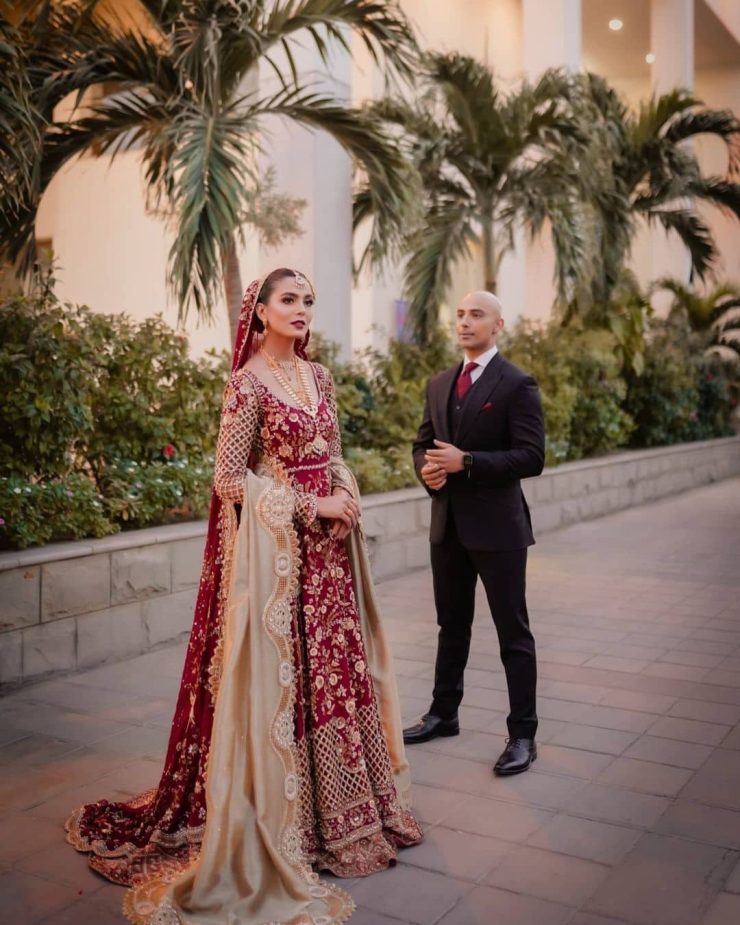 Nabeel Zuberi and Hafsa
Model turned actor Nabeel Zuberi got married to Hafsa in December. Nabeel has many serials to his credit including Aulad, Dil Ruba, and Juda Huway Kuch Iss Tarha. He is currently playing the role of Zameer in Dobara. The actor kept the wedding ceremony private with only his family and friends as guests. He announced his marriage by sharing a photo on social media.
Mariam Ansari and Owais Khan
Actress Mariam Ansari tied the knot with Owais Khan son of legendary cricket and former captain of the Pakistani team Moin Khan. Mariam is known for her roles in popular drama series including Be-Aib, Dil Lagi, and Phir Wohi Mohabbat. The wedding was an extravagant affair and was attended by leading showbiz personalities.