Peshawar city is the provincial capital of KPK in Pakistan. Its origins can be traced back to the 2nd century AD. Then known as Purushapura, it was founded by Kanishka the great king of the Kushan Empire. It served as the capital and was a seat of learning.
Many Buddhist monuments can be found around the city. Present day Peshawar was founded by the Mughal Emperor Akbar in the 16th Century. The city has some beautiful buildings built during the Mughal era. The famous Khyber Pass is located at one end of the city and links Afghanistan with Pakistan.
Some places to see in Peshawar are:
1. Mahabat Khan Mosque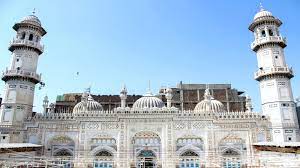 This 17th century mosque was built by Mahabat Khan Mirza the governor of Peshawar during the reigns of Shah Jehan and his son Aurangzeb Alamgir. The mosque is a fine specimen of Mughal architecture. The interior of the mosque is decorated with frescos and murals. The mosque underwent renovation as it was almost burnt during the great fire of 1898.
2. Fort Bala Hisar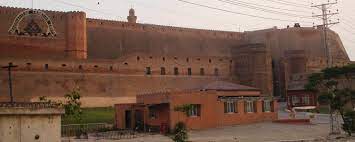 It was probably built in the 16th century by the Mughals and later rebuilt by the Sikhs. Bala Hisar a Persian word meaning high elevation offers a panoramic view of the Peshawar city. The fort is the headquarters of the Frontier Corps since 1949. Prior permission is necessary to see the fort from inside.
3. Burj-e-Roshani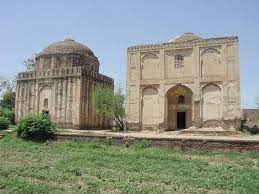 Burj e Roshani are two domed tombs situated in Kotla Mohsin Khan an area of old Peshawar city. These 16th century tombs are the master piece of Mughal architecture.
4. Khyber Pass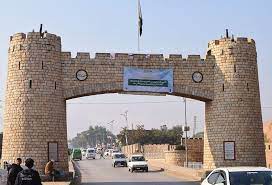 The Khyber Pass links Peshawar with the neighboring country Afghanistan. It historic and geographic importance cannot be denied. Many a conquerors and invaders have entered the Sub Continent through it. It is 53 km long. You can also see the Ali Masjid and the remains of a Buddhist Stupa while you are in the Khyber Pass.