During Ramadan in recent years, a new type of television Programme has gained popularity. In many Pakistani households, they have served as a source of post-iftar entertainment. The "Chupke Chupke" series that aired on HUM TV last year hooked the audiences to their television screen the whole Ramadan. The success of Suno Chanda, which made viewers enjoy the charming, romantic, and amusing Ramadan dramas, increased the anticipation and popularity in 2018. Hence, in 2019 the second season of Suno Chanda was aired which also gained a lot of appreciation from the viewers. Since then, such serials have been a staple of all Pakistani entertainment channels' Ramadan programming.
Due to their amusing and romantic plots, three dramas that aired on Hum TV and Geo Entertainment this Ramadan have kept the viewers hooked to their TV screens. Chaudhary and Sons, Paristan, and Hum Tum are among these dramas.
Chaudhary and Sons
The Chaudhry Khandaan created by Wajahat Hussain consists of many 'mazzay ki' personalities. Everyone is precisely defined, from the veterinarian to the bari bahoo ka bhai who lives with them. The conversation between them provides laugh-out-loud moments and is just what you want after Iftar. Billu Chaudhry is a lot of pleasure to watch since we get to see Imran Ashraf in a part that is very different from his recent roles. He's not your standard trendy, sophisticated hero, but his raw and honest attitude makes him a heartbreaker. Ayeza Khan once again demonstrates her ability to effortlessly transform into any role while ensuring that her audience is along for the ride. We admire her for attempting to give Pari a unique style with her curly hair, body language, and clothing. The nicest aspect is that Pari isn't a stereotypical character in most of the moments. Ayeza Khan is playing things safe and letting dadi handle the over-the-top scenes.
A special thanks to Saima Chaudhry for introducing Irsa Ghazal as Pari's Dadi and renowned actor Sohail Ahmed as Dada Dildaar Ali. Normally, such characters do not have much to retain the audience's attention, but Dada and Dadi are so cleverly written, directed, and done that they make you laugh every time they appear on the screen.
Overall, Chaudhary and Sons is a perfect family comedy-drama that kept all of you hooked post-iftar to your television screens.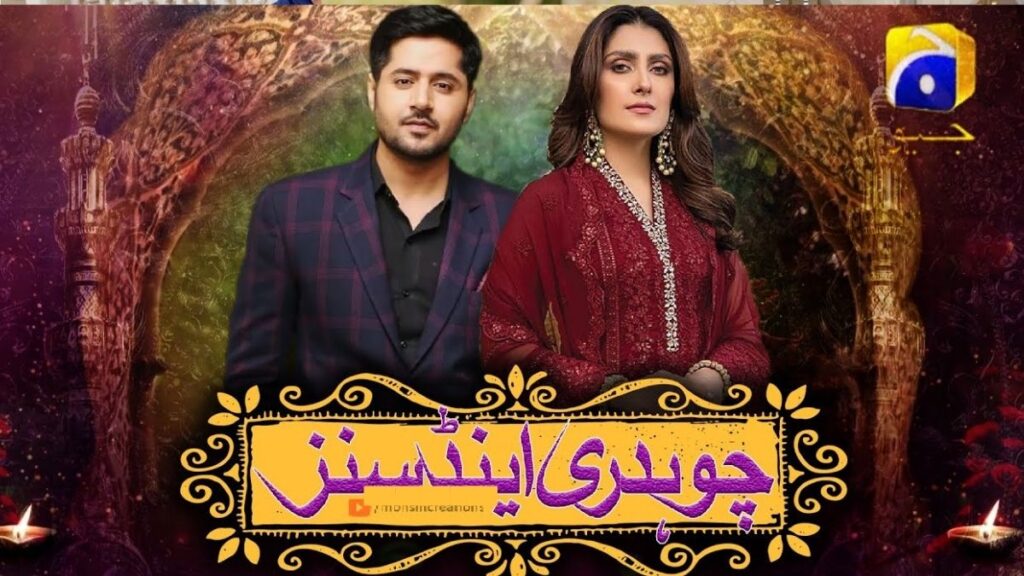 Hum Tum
Hum Tum is a drama about two chaotic families who live next door. While one family has three daughters who excel in all areas except housework, the other has two older sons, Sarmad and Adam, who help with housework and look for their younger sister Millie. Neha (Ramsha Khan) and Adam (Ahad Raza Mir), who despise each other, are pushed apart by their differences. When a new man enters Neha's life, Adam realizes his feelings for her and strives to win her over.
Hum Tum is a comedy serial, just like all the other Ramazan specials, therefore the major reason most people would watch it is to be entertained. Comedy is possibly the most difficult genre to master since it can go either way. Hum Tum is a game that keeps you interested and entertained. Its high-quality content provides plenty of opportunities to laugh. The show's overall tone and content are excellent. The casting is flawless, adding to the script's entertainment value. Most significantly, it has enough depth to provide something new in every episode while maintaining high quality. This time, Saima Akram has outdone herself, and Danish Nawaz has given this drama the attention it deserves. Some of the characters or scenarios appear to be over the top at first, but as the story unfolds, the approach of the play grows on you. Their love stories (Adam – Neha and Sarmad – Maha) are still the focus of the Ramazan special, but Saima made sure that other characters weren't reduced to the primary goal of entertaining with loud jokes and eccentricities. Hum Tum is loaded with hushed discussions on the deteriorating mental health of our older family members as they age, as well as a message about how, in the event of no male heirs, dads should divide property among girls while they are still living to ensure they receive their rights. Another popular topic of conversation among social media users is the significance of friendships and connections. 
Paristan
Paristan is a comedy/romance film produced by Momina Duraid Productions for Hum TV. Paristan is a drama written by Samra Bukhari and directed by Ali Hassan. It is set in the fairy world of Pari, a daydreamer played by Aimen Saleem. Arsalan Naseer and Aimen Saleem, the most popular on-screen pair in Pakistani dramas, are back. Last Ramadan, both stars made their acting debuts in the drama serial Chupke Chupke, which was an instant blockbuster. This year, though, both characters are different, yet the tale revolves around their love story.
The sitcom revolves around Pernia (Aimen Saleem), a young girl who lives with her uncle. She is constantly thinking about all of the possible scenarios in her life. Her stingy aunty (mumani), played by Javeria Saud, has a sweet and gentle daughter named Ujala. Ujala and Pari have a particular bond as cousins. Kamali, Pernia nicknamed Pari's best friend, is her go-to person for all of her work. Their maid, 'Zubaida,' is played by Mira Sethi, and her interpretation of the character is usually hilarious and entertaining on television.
It's a fantastic series that promises to keep you smiling and entertained for a long time. Even though Aimen Saleem stated that Chupke Chupke would be her last drama and that she would leave the showbiz, her reappearance surprised the majority of us. Her performance was the highlight of the show. Merub Ali's endearing acting is a joy to watch! Romaisa Khan who gained immense fame from the Tik Tok also appears in the second episode. Overall, it's a fantastic piece of work.
The beautiful thing about these Ramadan Special Dramas is that they have entertaining stories that the whole family can enjoy. However, the audience noticed some shortcomings in all three dramas, such as overacting and the predictability of the language. Hum Tum, Chaudhary and Sons, Chupke Chupke, and Suno Chanda are all written by Saima Akram. It means that the storylines are nearly identical to those of earlier plays, and fans, predictably, want a break from the pattern. Nonetheless, Ramadan dramas are an important element of Pakistani households' post-iftar entertainment, and the custom has continued this year as well.