Rawalpindi, Pakistan's 4th largest city is situated on the Potowar Plateau near the federal capital Islamabad. It's a stopover for tourists going to Murree, the beautiful valleys of NWFP (now KPK) and Gilgit.
However Rawalpindi itself has some wonderful places. To make your trip memorable, it is better if you check them out before proceeding further. Rawalpindi is adjacent to Islamabad and collectively the cities are known as "Twin Cities". Rawalpindi is known for its Buddhist heritage especially neighboring Taxila. .
1. Ayub National Park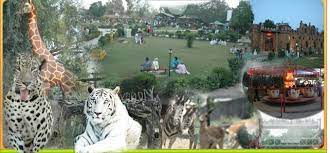 The Ayub National Park is located on the Jhelum Road. Spread over an area of 2,300 acres, it is actually an amusement park for the children. There is a small lake where boating can be done. There is an aquarium, an open air theatre and lots of other amusements for families.
2. Rawal Fort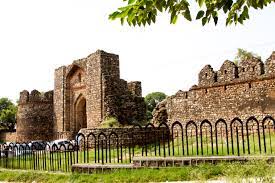 Rawal Fort lies 17 km east of Rawalpindi on the Grand Trunk Road leading to Lahore. It was built in the early 16th century by the Gakhar Tribe. The chief of the Gakhar tribe Sultan Sarang Khan is buried here. Standing on top of the fort you can see the entire city sprawled before you. Also visible is the Mankiala Stupa.
3. Mankiala Stupa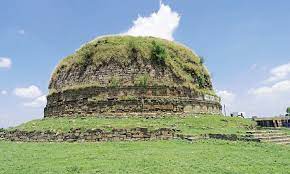 Mankiala Stupa is a relic from the Gandhara period and is situated on the Grand Trunk Road at a distance from Rawalpindi. The Stupa was built by the Buddhist King Kanishka. It is the place where Lord Buddha is said to have fed seven hungry tiger cubs with his body parts.
Besides these places, you can see other historical sites such as The Pharwala Fort, Old Fort, Bagh Sadaran, and Jain Temple etc. You can visit a number of Parks or you can go to the museums to get a better idea about the history of Pakistan.