Na Maloom Afraad starts very well and within first few minutes it engages the viewer like an interesting book that spell bounds the reader.
Towards the end film takes you to a journey where you are feeling what the characters in the film are feeling with attention to detail in almost everything film becomes flawless and you enjoy (and if you are not shy enough you will wholeheartedly admire the hardworking of filmmaker) it.
Na Maloom Afraad is certainly good film and by no means it can be a Na Maloom film it has been bold enough to stand and earn attention. No one in the film over acted; the comedy punches were good and spot on.
Kubra Khanum (or Khan sorry I am too bad with names if you are reading this or online else who can correct/confirm please do) had some accent with strong hint of English but we can spare her for that being a born and brought up in London.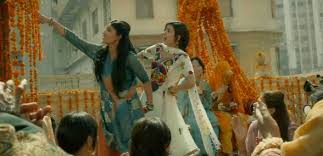 Music is 8/10 that shadi wala song was very well embedded and sounded so real. That song gave a feel that it does not have to be too bling- blong a simple work with some real vintage lyrics can do the job and can do it well. Sara Raza Khan showed a lot of class with her song Darbadar. And with all the honesty (and my dislike towards the idea of "item songs") I have to admit that item song was not over or off at all, it went with the situation and story.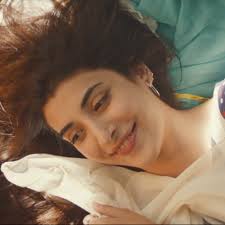 Mohsen Abbas Haider is a gem that guy has is here for real and he wants some business from acting to singing to giving voice over he has done it all and done it nicely and yeah he sung "Sapnon Ki Mala" very well. The real fun song of the film is "Goli TT Main Phans Gai" is a perfect drive time song.
Over all it did great as per me comedy and climax was good as it had a story rather than recent Bollywood style comedy films where whole cast is gathered at one place and then everyone is runs around like headless chicken to create comedy.
Yes the way it has ended might put you a bit off but again it's a light satire on the Karachi situation and not to forget it portrays pretty much real Karachi and you get to see a Karachi that you don't even see in the TV dramas. This film also celebrates the resilience and passion for life of Karachi. I won't be wrong if I put it this way that as a film Na Maloom Afraad is to Karachi what "Zinda Bhag" was for Lahore.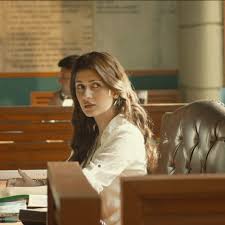 Kubra Khanum as for starter did a tremendous job even when language and accent would have been a problem, frankly speaking her accent made her character look even cuter.
The satire element was great and it's good that it was a blend of both humour and satire but sadly most of the satire is taken as a comedy. There were many points where we couldn't get the real meaning being the satire and started laughing over it. For instance Mohsin saying "tang aa gya tha logon ke peron se pese utha utha ke" was such a deep line.
And I think because satire was not enough in that scene that is why a serious element was added when Kubra Khan convincingly summarizes the philosophy on poverty. That truly was the best scene in the film as per me.
Among the leading girls Urwa did good job being experienced as an actress but I have to say Kubra Khanum as for starter did a tremendous job (I have not seen any of her other work if there is any therefore I think it was her first acting assignment) even when language and accent would have been a problem, frankly speaking her accent made her character look even cuter.
My two favorites Salman Shahid and Nayyar Ejaz were utterly classic too. Where Salman as main antagonist takes over the nerves throughout the film there Nayyar comes for hardly 10 minutes but gives a plot twist that gives a heavy gasp to the viewers and characters alike.
In the end I would say this film is anything but a disaster. It surely is a clear hit and entertainer a film that gives the idea how much potential is there in Pakistani cinema and film maker.
So in the scale of starts it's without a shred of a doubt it's a 4 and the wrist watch count is just two (how many times I lifted my wrist to see the time on wrist watch during the whole run time of the film).
So in short kudos to Nabeel Qureshi on making such an entertainer and Mubarik ho Nabeel Bhai Film Hit ho gai!!!