Sportswomen in Pakistan are slowly gaining recognition at local as well as international levels. Lack of facilities have not discouraged them and they have made a place for themselves in their respective sports. Their passion and hard work have helped them overcome all challenges.
also read
Mahoor Shahzad
Mahoor Shahzad six times national champion has set an example for Pakistani women. She is the first Pakistani badminton player to participate in Olympics. Mahoor's current international ranking is 175 while her highest ranking was 133 in 2020. Mahoor started playing badminton at the age of thirteen and has represented Pakistan in Asian Games and Commonwealth Games.
Mahoor participated in Tokyo Summer Olympics 2022. She was also the flag bearer and not only represented her country but also all Pakistani sportswomen. Mahoor lost in the opening round mostly because she was placed in a tough group with higher rank opponents. Another reason was her limited exposure and lack of good amenities for players in Pakistan. She is of the view that talented Pakistani sportswomen mostly go unnoticed because of lack of facilities. According to Mahoor she is blessed to have supportive parents and resources but government must play its part in encouraging Pakistani sportswomen.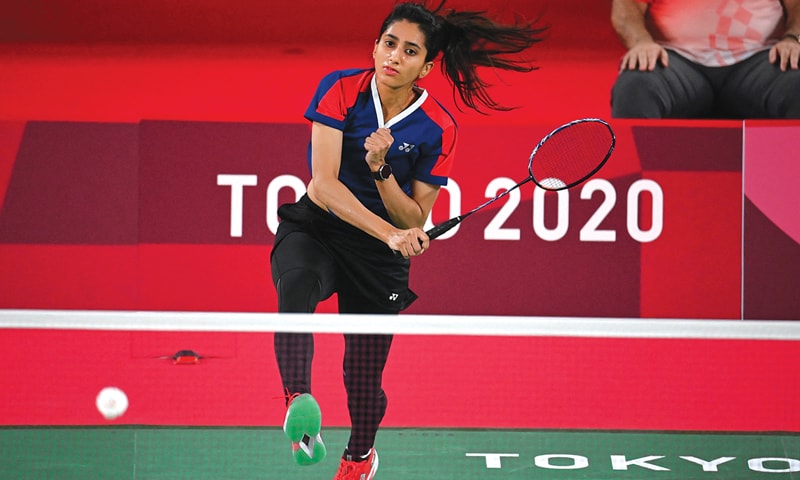 Rabia Shahzad
Rabia Shahzad is one of the amazing Pakistani sportswomen who have broken stereotypes. She is a weightlifter and has won gold and silver medals in international competitions. She is the younger sister of national badminton champion Mahoor Shahzad. Born in a family where sports are encouraged, Rabia was always interested in power sports. She wanted to become a wrestler but then as the country is still not ready to see Pakistani women in wrestling, she chose weightlifting.
In Pakistan, women weightlifters are unheard of and therefore there are no training facilities for women. Rabia set up her own gym and training equipment in her home. She won her first gold medal in 2016 in Singapore. Rabia won Gold medal in 2018 Ralph Cashman Weightlifting Championship Australia. In 2019, Rabia won a gold medal in Hampshire Weightlifting Championship in UK. The same year, she won a silver medal in Welsh Open Weightlifting Championship in Wales. She aspires to represent Pakistan in the 2024 Olympics. Rabia's dedication is an inspiration for Pakistani players. She has shown the world success comes to those who are determined and work hard to reach their goals.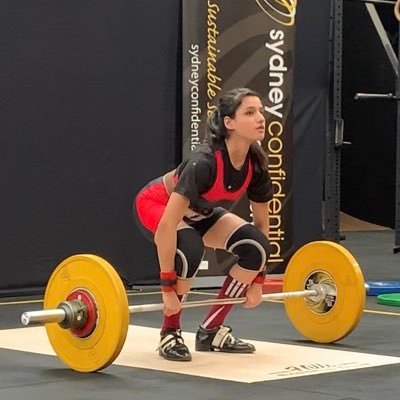 Karishma Ali
Karishma Ali is a Pakistani football player from Chitral Valley. She developed interest in football at a very young age after watching 2006 FIFA World Cup with her father. Chitral is a very conservative region where ambitions and aspirations of girls are not given any importance. Karishma was fortunate to have a father who supported her. He even got her enrolled in a school in Islamabad and arranged for her training as a professional footballer.
In 2016, Karishma represented Pakistan at Jubilee Games Dubai. She was also a part of the 2017 first Pakistani women's team to play in the Australian League Football International Club event. In 2018, Karishma established Chitral Women's Sports Club for aspiring Pakistani sportswomen who wanted to play football, volleyball and other sports. She was also named in the Forbes 30 Under 30 list for her promoting Pakistani players. Her journey has not been smooth, she was not only abused and insulted on the social media but also received death threats. Karishma Ali is one of brave Pakistani sportswomen who dared to dream big and meet challenges head on to achieve their dreams.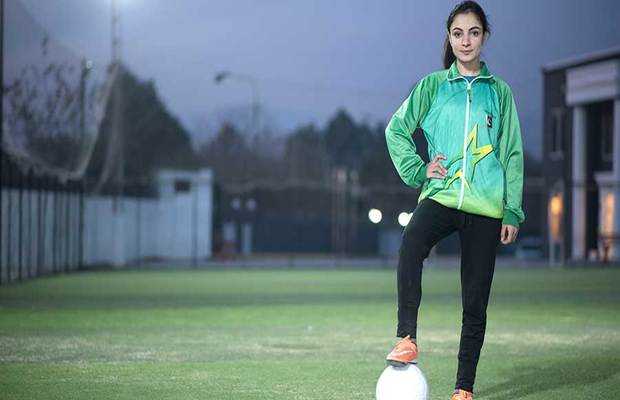 Amina Wali and Ifrah Wali
Siblings Amina Wali and Ifrah Wali are the first Pakistani women alpine skiers. The sisters were born in Gilgit, a land of scenic beauty which remains covered in thick snow for a major part of the year.  The girls despite no proper coaching and equipment trained on their own. They did get training later but unlike international players they were not coached from the very beginning and prepared for major events. They became the first Pakistani players to bag gold and silver medals for skiing in South Asian Winter Games. The girls also qualified for Winter Olympics 2011 being the first Pakistani sportswomen to do so.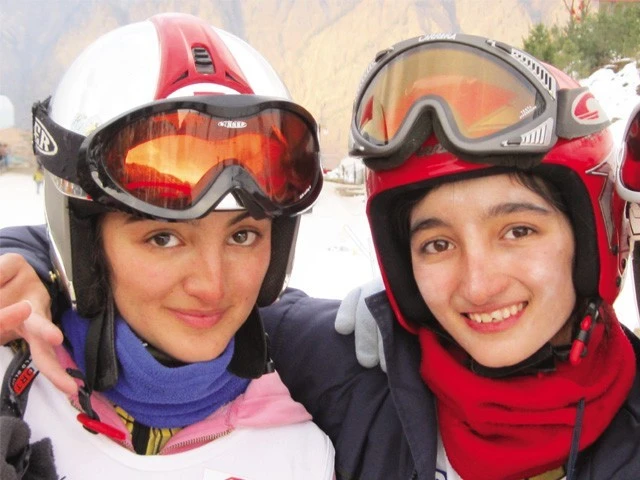 Samina Baig
Samina Baig is among the amazing Pakistani sportswomen who have made a name for themselves in a male dominated sport. She holds the distinction of scaling Mount Everest and the Seven Summits; the seven highest peaks in the world. In 2022 she added another feather to her cap by scaling K2, the second highest and the most dangerous mountains in the world. Samina Baig became the first Pakistani woman to scale K2.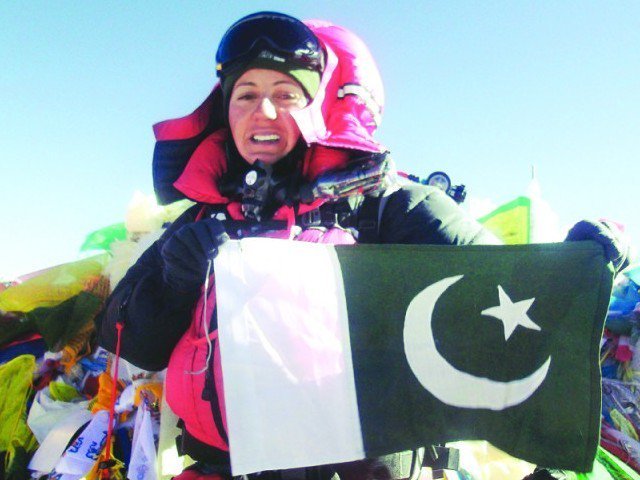 Fatima Sana
Cricketer Fatima Sana is one of the iconic Pakistani sportswomen who have won laurels for the country. The 21-year-old all-rounder is a right arm medium fast bowler. Fatima became a part of the national cricket team in 2019 and since then has impressed cricket lovers with her bowling. She has played 27 One Day International matches and 7 T20 matches and has taken 27 and 7 wickets respectively. Her best bowling performance was against West Indies in which she took 5 wickets while conceding 39 runs. Fatima has also won the ICC Women's Emerging Cricketer of the Year 2021 Award. She is an inspiration for Pakistani players.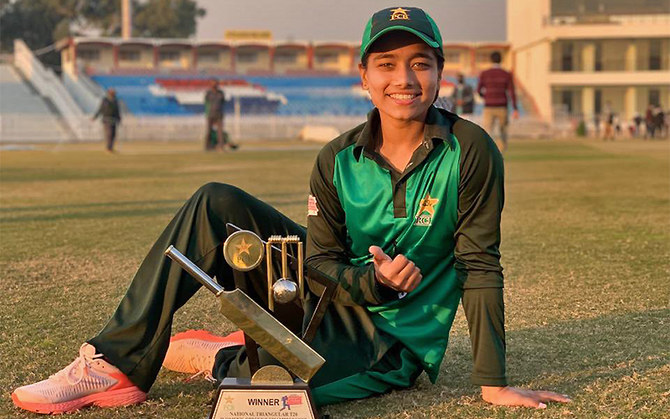 Maria Toorpakai Wazir
Squash has produced many impressive Pakistani sportswomen among them is Maria Toorpakai Wazir. She was born in Wazirabad and showed an interest in weightlifting from a very young age. Maria dressed up as a boy and even changed her name to Genghis Khan to participate in weightlifting. As fate would have it, she saw squash being played at the academy. She developed an interest in squash and got herself registered.
The mandatory condition of birth certificate revealed her identity and suddenly Maria was left without a coach and training. She observed players and practiced on her own and was bullied by male players. She set an example for Pakistani women by not giving up and in 2006, she turned professional. In 2009, she secured third position in Junior Women's Squash Championship. By 2016, her international ranking was 56 which is quite an achievement for Pakistani players who overcome all hurdles in pursuit of their passion.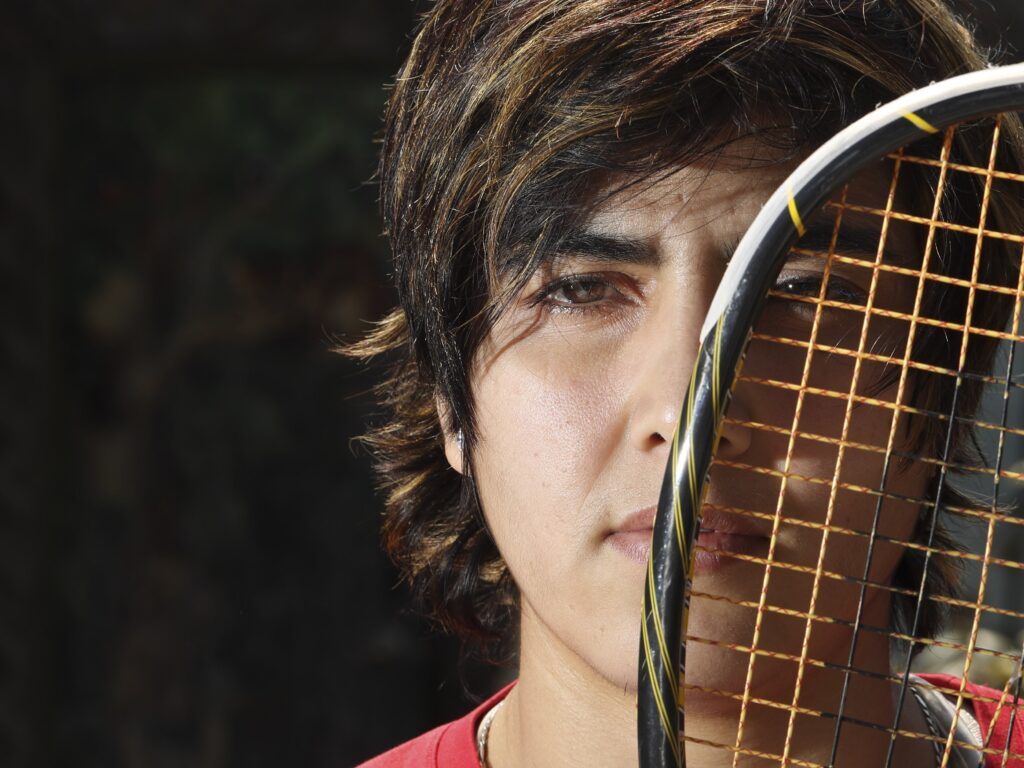 Conclusion
There are a number of talented Pakistani sportswomen. However, lack of facilities especially experienced coaches has restricted their talent. They have to face gender bias, ridicule and at times harassment. Whatever Pakistani women have achieved in sports is because of their resources. The government must take interest in grooming these Pakistani sportswomen so that they can represent their country internationally and win laurels.