The Soan Valley lies in Central Punjab province of Pakistan. In the town of Naushera, it is the largest settlement. The valley is 35v miles long and has an average width of 9 miles. It has an area of 300 sq. mile area.
From a tourist's point of view some places worth visiting are:
1. Sakesar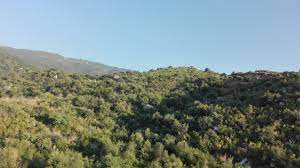 Sakesar is actually a mountain peak lying on the outer edge of the Soan Valley in the province of Punjab, Pakistan. Situated at a height of 1522 meters, it is a picturesque hill station. It is near the salt range.
Due to its strategic height the P.A.F has fixed radar here. The place makes a good picnic spot due to its cool climate and lots of trees. Its proximity to the Chashma barrage is another plus point.
2. Khabikki Lake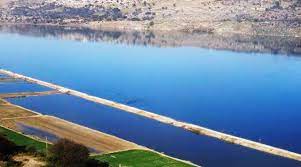 Khabikki Lake is situated in the Salt Range area in Pakistan. Formed by the lack of drainage in the range, its water was salty in the beginning. At present it is a sweet water lake and Chinese breed of fish have also been introduced in it. The lake is 1 km wide and 2 km long. It is the main source of water to the nearby village of the same name.
The lake has been developed as a tourist resort. A rest house has been built near the lake. Major activity the lake offers is boating. The cool calm green area surrounding the lake makes it popular among visitors.
3. Uchhali Wetland Complex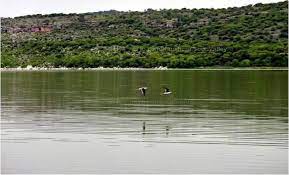 The Uchhali Wetland Complex is situated in the Salt Range. It is a sanctuary of a number of migratory and resident birds. The migratory birds include White headed Duck, Marbled Teal, Eurasian Spoonbill, Dalmatian Pelican and a host of others. The place is a bird watcher's paradise.