A super-hero fantasy and comedy drama action animated film in Pakistan is 3-Bahadur. The revival of Pakistan Film Industry has also brought good news for lovers of 3D movies. The first 3D-animated film in Pakistan has been produced by Sharmeen Obaid Chinoy (Oscar-winning Filmmaker).
The film was a home production of Sharmeen which is written by Kamran Khan. Sharmeen directed and produced this film under the banner of ARY Films.
The story of 3-Bahadur is based on the fight between good and evil. However, the whole film is also based on twists, action scenes and songs. The addition of humor and dialogues in fluent Urdu got attention of many viewers.
Many people considered it a movie only for kids. It was developed for all age groups of people. The use of only Urdu language in the script gave it a plus point. The cinema-goers have found it a great source of entertainment that can be watched with family.
The positive and overwhelming response was being expected with this film due to the involvement of Sharmeen Obaid Chinoy. She is an only Oscar-winning Pakistani celebrity who had made short documentaries on social issues. After the revival of Pakistani Film Industry, Sharmeen then decided to do something new.
Therefore, she decided to make 3-bahadur with the 3D animated Technology. There wasn't any better way to convey such great message to the audiences. Many films have been produced in a traditional way with the same plot but failed to get success like it.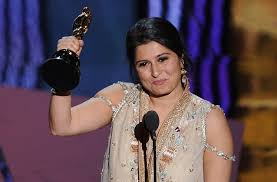 Sharmeen Obaid Chinoy highly focuses on making films that convey a good message regarding social issues. Her talent and hard work made this lady an Oscar-award winner in Pakistan. Therefore, she always meets the expectations of viewers by introducing something new for the viewers.
Her first 3D-naimnted film 3-Bahadur has become seventh highest grosser film in Pakistan. The film was followed by its sequel 3 Bahadur: The Revenge of Baba Balaa. The third and final instalment was released in 2018. The movies made 20.29 crore rupees in box office.