Top five Drama Serial in 2013
Zindagi Gulzar Hai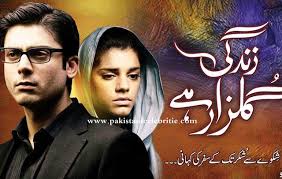 An astounding commercial success, the story of Zindagi Gulzar Hai revolves around a rich arrogant young man who is so used to girls falling at his feet that he refuses to accept the indifference showed by a middle class girl. As the drama unfolds, the insecurities of the two are revealed, their clash of egos makes the drama interesting.
Kankar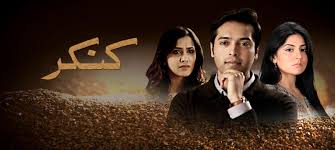 This drama revolved around domestic abuse and how a girl leaves her loving but abusive husband as prefers her self-respect over the luxuries of the world. Besides domestic abuse other issues and double standards of the society were also questioned in the play.
Dil-e-Muzter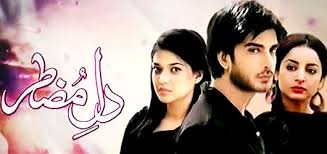 A simple story of a rich girl falling in love with her poor cousin and marrying him against her parents' wishes is told skillfully in Dil-e-Muzter . The hardships the girl faces as fate conspires against her and she loses the love of her life to another woman moved the hearts of the viewers. Beautiful performances by Imran Abbas, Sarwat Gillani and Sanam Jung made the drama worth watching.
Rehaai
Most dramas in 2013 were message oriented and Rehai which raised the issue of child bride was one of them. The strong story was supported by equally strong performances by Samina Peerzada, Noman Ijaz, Maria Wasti and Munawar Saeed.
Tanhaai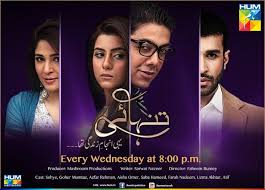 Romance, tragedy, sadness and conspiracy combine these elements and you will get drama serial Tanhaai. Shattered by the betrayal of his wife a young father of two kids is forced to marry again but will he be able to trust his new wife especially when the ex-wife is creating misunderstandings between the couple. The cast has put a convincing performance and overall it was a good drama.
Top Drama Actors/Actresses of Pakistan in 2013
Nauman Ijaz
When it comes to acting and versatility, no one can beat Nauman Ijaz; whether it is the manipulative wadeera of Mera Saeen or the considerate husband of Bari Apa, Nauman Ijaz has truly impressed the viewers with his acting skills.
In 2013 too, his outstanding performance was acknowledged in drama serials Ullo Bari Farokht Nahin and Rehai for which he received awards for both Best Actor in a Negative Role and Best Actor categories.
Fawad Khan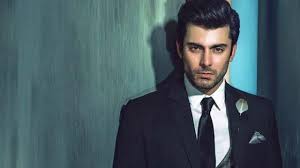 Fawad Khan acted in serials Zindagi Gulzar Hai (ZGH) and Nuum, while ZGHi turned out to be a runaway success, Nuum failed to impress people. Fawad Khan won the Hum TV Viewers' Choice Best Actor award for his flawless acting in ZGH.
Sanam Baloch
This young lady is another exceptional performer who does justice to every role she plays. In 2013 she played the lead role in drama serial Kankar . We chose her for her role as a wife who defies the norms of the society and leaves her wealthy but abusive husband. Sensitive and graceful are the words to describe Sanam's performance in the role.
Saba Qamar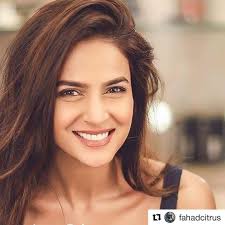 2013 turned out to be a busy year for Saba Qamar who has established herself as an impressive actress. Saba's performance in Kaash Aisa Ho, Sanaata and Ullo Bari Farokht Nahin was lauded by the viewers. She was particularly praised and nominated for her role in UBFN.
Fahad Mustafa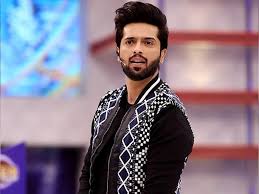 Fahad Mustafa is also on our list for his excellent performance as an abusive husband in drama serial Kankar. The range of emotions he displayed throughout the serial were brilliant and appreciated by the viewers.