Lollywood – as we all know is the Pakistani film industry famous for Urdu films. Punjabi, Sindhi, Pashto and Balochi films are also included in the list of movies made in Lollywood.
Pakistan had 3 big production houses at Lahore, Karachi and Dhaka, that is, before the separation of East Pakistan. Now the industry is more focused in Lahore.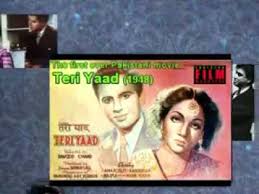 First film of Pakistan film industry "Teri yaad" was released on 7th August, 1948. From this the healing process started and Lollywood recovered from the adversity period, which it was facing after partition. Lollywood is attributed for producing many remarkable and legendary actors, directors, producers, writers and playback singers.
1956-66 was the golden era of Lollywood. Indian movies were restricted so the Pakistani film industry enjoyed a non-competitive free environment and produced some of the best Pakistani movies.
1967-78 was the period which brought many changes in Lollywood due to country's unstable political situation. About 33% of the total production resources were desiccated after the East Pakistan separation. But it proved to be a turning point for Lollywood which enhanced local investment in regional cinema industry and introduced new trends in the Pakistani film industry.
1979-1990 is known as the crisis period; President Zia ul Haq Islamization, new film and censor laws, and Punjabi culture led the film industry to demise.
1991-99 was an era of ups and downs and the Pakistani film industry was on the brink of collapse. Still a few producers/directors made some partially successful attempts, catching at straws to save the ship from drowning.

However, the Musharraf era helped in revival of Pakistani film industry by new talent and movies like "Khuda ke Leye" and "Ramchand Pakistani". Lollywood despite its immense talent is still trying to recover from older setbacks.
Here are some of the top/best Pakistani movies from Lollywood: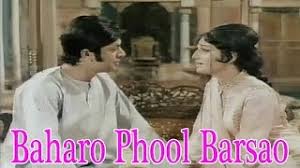 Baharo phool barsao – Pakistani film actress Rani and famous Pakistani film actor Waheed Murad Pakistani film of 1972 which enjoyed a golden jubilee.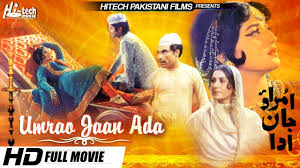 Umrao Jan Ada – Hit Pakistani movie starrring Rani, Shahid and Zammurad in 1972. This movie is based on Sauda's novel of the same name, though the story was changed a bit to suit the cinematic restrictions.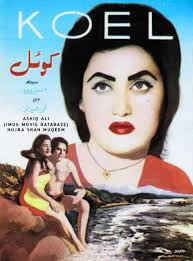 Koel – It was the best musical and last super hit by Madam Noor Jahan in 1959. Songs from this movie are still very popular.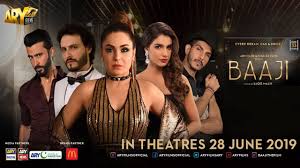 Baji – A big musical and well scripted movie, and won the British film critics award.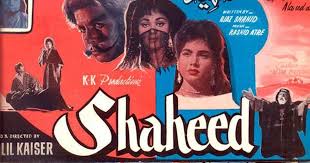 Shaheed – An instant hit starring Mussarat Nazir and Ijaz Durrani, was based on the story of 20's. Shaheed had some great songs including "Us bewafa ka sheher hai".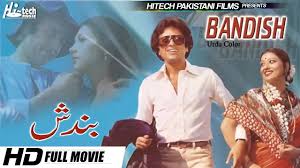 Bandish – A film starring Nadeem and Shabnum, which completed 81 weeks and won 6 nigar awards in 1981. Songs from this movie were included "Sona na Chandi na koi Mehal" which was later copied in Indian Movie "Ek Larka Ek Larki".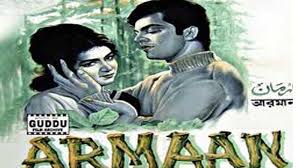 Armaan – Best film of 1966 which got 6 Nigar awards after enjoying the platinum jubilee status. After its release, everyone its music was a huge hit. Songs from the movie Arman "Akele Na Jana" and "Ko ko Korina" are still very popular. Waheed Murad the original chocolate hero appeared his best in this movie.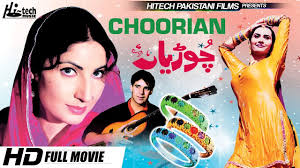 Choorian – A blockbuster movie starring Saima and Moamar Rana, completed 300 weeks of screening and earned heavy profits. In recent decades it is among one of the few Pakistani movies which has earned so much profit. "Kraan mein nazara" is the most popular song from this movie.

Khuda ke leye – A well-researched and scripted movie by Shoaib mansoor, was a record breaking movie. The movie deals with religious extremism highlighting human suffering as the end product. This movie had Shaan, Fawad Afzal Khan and Iman Ali as star cast.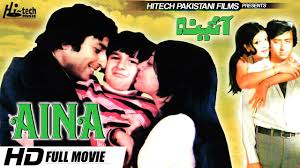 Aaina – Biggest Pakistani blockbuster of 1977, a film starring Nadeem and Shabnum, which got 12 "Nigar" Awards and completed 8 consecutive years (400 weeks). It is the best musical and notable film ever in the journey of Lollywood. Songs from this movie include "Mujhe Dil se na bhulana".
Also, it will be unfair to not rate "Bol" a 2011 movie directed by Shoaib Mansoor amongst the best works from Pakistani cinema. Bol was a blockbuster and probably one of the most controversial subject oriented movies ever produced in Pakistani cinema.