Skardu Valley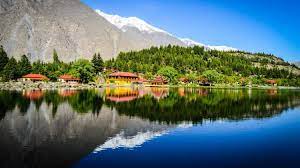 Skardu (star stone) valley of Pakistan is an important town of Baltistan at the altitude of 2'500 meters. It is covering an area of 26,000 sq. Km. It is approximately 10 Km wide and 40 Km long. This Skardu valley is present at the confluence of River Shigar and River Indus. It surrounded by immense Karakoram Range.
Skardu valley attracts the trekkers, mountaineers and tourists from the whole world. Every year large number of local and foreign expeditions used to visit Skardu.
Askole and Hushe are two small valleys present near Vale of Skardu and these two valleys are the gateways to the most important peaks in the Northern areas of Pakistan i.e. K2, Gashebrums, Trango Towers and Broad Peak as well as of great glaciers i.e. Baltoro, Biafo.
So due to this Skardu valley is extremely important from tourism point of view and for this reason infrastructural facilities have greatly developed here to provide required facilities to local and foreign expeditions reached here.
From tourism point of view, April to October time period is best as for rest of the months this Skardu valley remain inaccessible due to snowy and freezing winter season. Skardu Valley can be visited by the air as well by road transportation.
An airport is present in Skardu and there are usually one or two daily flights between Islamabad and Vale of Skardu. While road route is through Karakoram Highway which then through a link road goes to the Skardu.
Inhabitants of Skardu Valley belong to different ethnic groups i.e. Shins, Punjabis, Hunzakuts, Pashtuns and Uyghur. Shia Muslims are present in majority here.
During summers the climate of Skardu Valley remained moderate. With reference to Monsoon rainfall it is a rain shadow area as huge mountains of Karakoram block the monsoon winds from reaching here. Winter season is extremely cold here. In winter's temperature of -25C can be observed.
1. Mountaineering & Trekking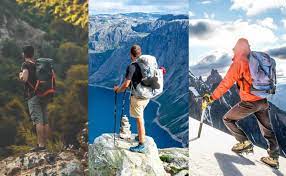 Skardu serves as a base camp for all those who try to tame the tall K2 peaks. Some big glaciers Baltoro, Biafo and Siachen are also found here. It is equally popular with high altitude trekkers, who trek to Baltoro Glacier, K2 Base Camp and Concordia.
2. Shigar Valley
This beautiful valley with its terraced farms is the entrance to the K2 peaks. It is abound with orchards. There are many historic places worth visiting and of course a visit to the colorful bazaar is a must. Through the Shigar Valley flows the Shigar River a tributary of Indus.
3. Shangrila Resort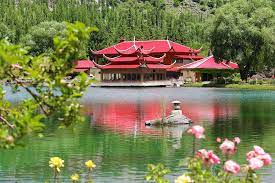 This resort with its pagoda style cottages is popular among tourist. It encircles the heart shaped Kachura Lake and is surrounded by the exotic gardens.
4. Lakes of Skardu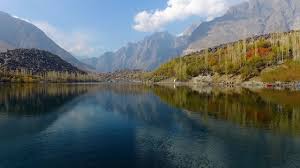 The Satpara Lake and the two Kachura Lakes with their bewitching scenery captivate a lot of visitors. Boating and fishing can be done here.
5. Buddhist Rock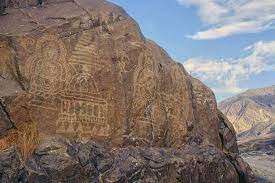 An image of meditating Buddha carved in 900 AD is worth seeing. It is located on the Satpara road.