Places to visit in Gilgit: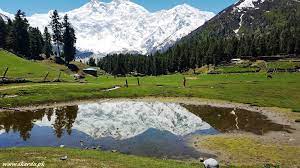 You can reach the beautiful city of Gilgit by air using the PIA's ATR 42-500 which flies twice from the federal capital, Islamabad. Gilgit is the capital of Northern Areas of Pakistan.
It attracts thousands of visitors every year due to its splendid scenery and magnificent mountains. The places that are worth a visit in Gilgit are numerous.
Here are a few of the most fascinating placing that a visitor must visit.
1- You will have to move 10km away from the Gilgit city to reach the beautiful Buddha picture carved on the mountain. This Buddha has many traditions. The most famous tradition tells us that it was a monument of victory built by Taj Mughal.
2- The valley of Naltar is only 35 Km away from the city of Gilgit and it is the most beautiful valleys in the entire region. It is known for its beautiful lush green pastures and scenery. The pine village in the Naltar valley is a place that you should not miss in any case.
3- It takes three hours to reach another beautiful sight known as Hunza valley. Hunza valley is strikingly beautiful and it has the world's most beautiful peaks like Rakaposhi and Ultar Sar.
3 most beautiful mountains in Hunza Valley: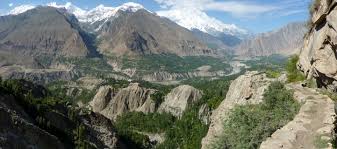 The Hunza Valley is arguably the most beautiful place in Pakistan. It has beautiful mountain peaks, very hospitable people and a very rich culture. The Hunza Valley is also famous for its dry fruits.
Apricot of Hunza is known all around the world. This valley has the world's most beautiful mountain peaks which include the magnificent Rakaposhi. Rakaposhi is 7,788 meters high and it is ranked 27th in the world and 12th in the Pakistan. But if you rank it for beauty, it will be among top three in the world. Its local name is Dumani which means 'mother of mist'.
Ultar Sar is another beautiful peak in the Hunza valley. This mountain is 7,388 meters high and has a very steep rise. This mountain looks magnificent as the river bends around the mountain.
The Hunza Peak is arguably the 3rd most beautiful peak in Hunza valley. It is 6,270 meters high and it was climbed in 1991 by a Swedish expedition which was followed by a British expedition. Both used different routes but same style (alpine style) to climb the peak.