Reasons to visit Skardu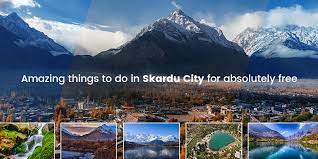 Skardu is located along the bank of mighty Indus River. It is the main town of Baltistan. Skardu is famous for the mountain peaks and the K2 base camp. The mountaineers come from all around the world to climb the peaks every year.
This has made this town very popular with the foreigners and Pakistani equally. To better facilitate these mountaineers arrangements were made by the Pakistani Government and a daily flight from Islamabad was arranged.
The Indus River is very pleasant to watch from here. It becomes very wide and it also becomes very calm. This gives great scenery. Skardu is also famous for Shangrila resort and Sadpara Lake. Many visitors from all around the Pakistan come here to spend the summers.
Other famous place near Skardu is Shigar village. This village was once a small kingdom and still the ruins of the fort can be seen there. Now this fort has been renovated and it offers a great residential place for the visitors.
The lakes of Skardu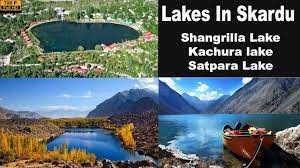 Skardu is very famous among the mountaineers for the base camp of K2 and for other peeks. The modern facilities are provided to the visitors including a resort and daily flight from Islamabad in order to make it easily reachable.
Apart from these attractions, Skardu is famous for its lakes. There are 3 lakes in and around Skardu. All these lakes are naturally beautiful and they attract many visitors and tourists.
Kachura Lake (Upper): The upper Kachara Lake is not that well known and is not famous among visitors.
Kachura Lake (lower): The lower Kachara Lake also known as Shangrila Lake is very popular among the visitors. There is a Shangrila resort that is built in Chinese style and it is a famous place among the Pakistani tourists.
Satpara Lake: Satpara Lake is the third lake in Skardu and it is the most famous lake in Pakistan with the photographers. This lake is responsible for the drinking water that is supplied in Skardu. The Lake has an abundance of Trout fish and many people come here for fishing.
Sheosar Lake: This Lake is located in the Deosai plains located at a 3 hours jeep drive from Skardu.