Top institutes of Army in Abbotabad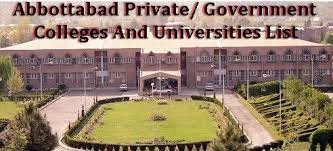 Abbottabad is located in KPK, Pakistan and it is a district with 6 union councils and with a population of approximately 120,888. Only Peshawar and Mardan are greater in area than Abbotabad in the entire KPK province of Pakistan.
This district is known for its natural beauty, fruits and the schools of Pakistan Army. Pakistan Army has around four training centers here including the principal institute in Kakool which is Pakistan Military Academy or PMA.
This military academy has served Pakistan from its existence and has always produced brave officers who have defended the Pakistani border over the years. The Regimental Training Centers and the Pakistan Army School of Music are also situated in this area.
The mountains, terrain and the tough weather of the Abbotabad district provides ideal training atmosphere for the soldiers and thus Army has placed many of its training centers here. Army Physical Training School is also in this area near Kakool.
Texila – the world heritage site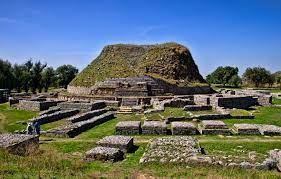 Texila is located in the province of Punjab, Pakistan. It is a UNESCO world heritage site because of the ruins of Gandhara that are found here. These ruins show that the culture here was an ancient Indian culture and it was around 6th century BCE.
It remained a great hub for the scholars and learners till 5th century CE. This was a center of learning and religious preaching in these periods. Hindu and Vedic used to live here. Along with these ruins, the great Trunk Road build by the great emperor Sher Shah Suri is also found here.
Today Texila is a modern city and it is situated near Islamabad, the federal capital of Pakistan. It is a sub-district of Rawalpindi district and it is connected to Islamabad through Tarnol pass in the Margalla Hills.
Texila is an industrial city and it has many heavy industries including the Heavy Industries Texila, the ordnance factories of Wah Cantt and the famous cement factories.